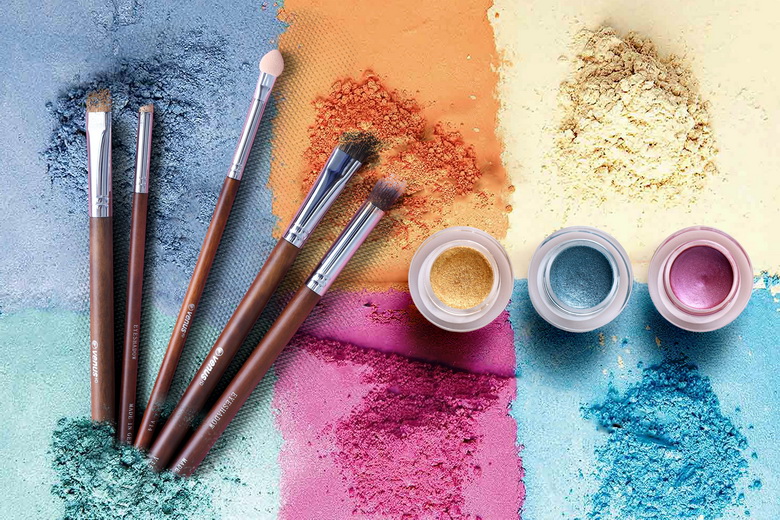 Your Guide to Using Makeup Brushes
Your makeup box is incomplete without makeup brushes. The right use of makeup brushes helps you get that outstanding, flawless, and eye-popping look. These days, there is a wide variety of brushes in makeup stores such that people are confused about their usage, but this article would do justice to some of the most popular brushes.
If you have not invested in getting quality a quality makeup brush, you are making a mistake. These brushes are the backbone of your entire makeup and should not be neglected.
The powder brush is a full-fibered brush made of synthetic or natural hair
Source: Pinterest
If there is any item of makeup that should be missing from your box, it should not be the powder brush. It is used to apply powder on the face. Dip it into the powder and apply it on your face in horizontal/vertical or circular motion.
A fan brush is a mistake corrector and performs other beauty functions
Source: Pinterest
A fan brush wipes away makeup mistakes, blends dark lines, and can be used as a highlighter. Because they are a multipurpose tool, you should always have them. You can correct mistakes on your face with this brush by brushing away extra colors or lines. You can even reduce the intensity of color using this brush.
Brow brushes are specially made to give your brows a fabulous look
Source: Pinterest
With a brow brush, you can style your brows to your taste. Most of the brushes come with a comb attached to the other end. That way, you can comb and brush your eyebrows. The brush side can be used to apply powder or gel to your brows using short strokes.