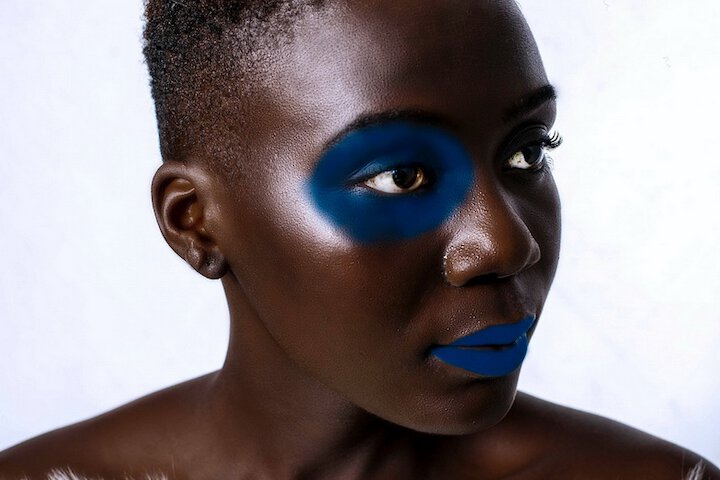 What to Know about Eye Makeup for African Ladies
It is said that the eyes are the windows to the soul and African women understand that there is no better way to make sure your eyes look glamorous than to enhance the 'blinds'.
Your eyes can be the highlight of your look. It can draw the required attention at any event and help give you a fierce look that commands any setting.
These glamorous eye makeups for African ladies are the stunner in any situation.
1. Nude eye shadow with black eyeliner on the top and inner lower lid accentuated with long lashes
Source: Pinterest
This beautiful eye makeup is done with some of nude eye shadow, black and blue eye liners, and an accentuating pair of lashes. She is ready for any occasion.
2. Sensual red eye makeup accentuated with long lashes
Source: Pinterest
This bold red eye makeup is a guaranteed show stopper. Done with a single shade of eye shadow well blended into the crease, lined with a black eye liner, and accentuated with thick lashes, you will be the belle of any ball.
3. Sculpted eyebrows with well blended, bold-colored eye shadows accentuated with lustrous lashes
Source: Pinterest

Bold is a language African women speak. We are not afraid to mix these beautiful colors that enhance our darker skin tones. This beautiful mix of colors will pop against your dark skin tone while drawing attention to your eyes in a dramatic way.