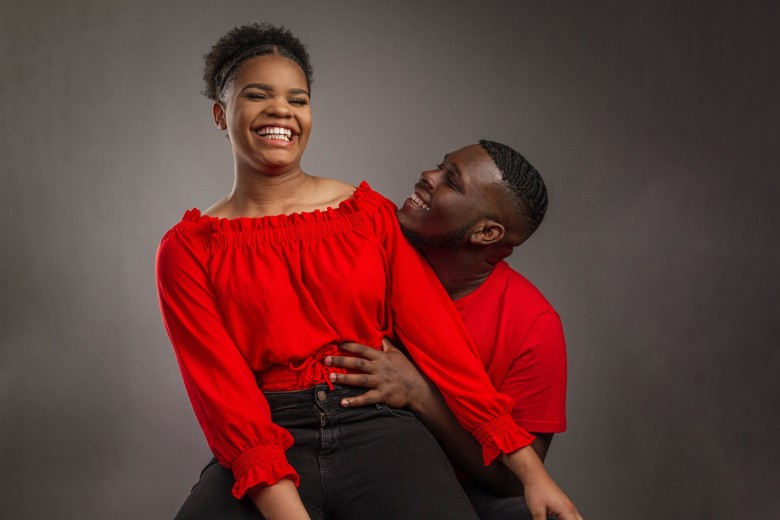 Trendy African Ankara Fashion Outfit for Couples
There is nothing so pleasing like seeing couples adorned in matching Ankara fashion outfits. It is common practice in Africa for couples to wear matching Ankara outfits. These Ankara outfits are always with a mix of other fabrics including chiffon, satin, silk, linen, cotton and many more. Also, it usually comes in different styles such as formal wear, dinner wears, suits and casual wears.
Are you planning to go to a party, church or any kind of occasion with your partner and want to look outstanding with him? Check out these trendy African Ankara fashion outfits for couples.
Stunning Yellow African couple outfits
Source: Pinterest
This elegant matching African couple outfit is a perfect fit for a woman who wants to stand out as exceptional with her partner in an occasion. The yellow colour is an eye-catching colour which can be used to associate freshness, happiness, joy, energy and optimism. It is a perfect option for couples who love and cherish themselves and will want others to admire them. This particular outfit is specially designed with high-quality materials. It is good for those who want a simple outfit. The plain-and-pattern design, fit superbly. The combination of long sleeves (on the man) and short sleeves (on the woman) speaks volumes, for women need more protection in cold weather.
Women should try getting this for their next outing with their partners.
Gorgeous Igbo isiagu traditional attire
Source: Pinterest
Are you a woman from the Eastern part of Nigeria or one who admires and loves their dressing code? It is time for you to try the Igbo isiagu traditional attire and rock it with your partner. This isiagu matching African print is outstanding because the lady is not wearing the cultural blouse and wrapper outfit that are common in the area.
The elegant gown is perfect for young women who hate tying of wrappers. This is one among numerous fitting gowns made with isiagu material.
Isiagu traditional attire is mostly worn during traditional marriages, chieftaincy title celebrations, new yam festival, church and many other occasions which need a touch of traditional wear.
The colour combination is super and can fit any complexion.
Elegant African agbada for couples made with touch of Ankara
Source: Pinterest
This agbada made with great quality fabrics and a touch of Ankara material is uniquely designed to make you stand out among others at all occasions. It comes in different colour combinations and any choice of yours will be a perfect fit for you and your partner. The smart-looking three-in-one agbada should be your choice when planning for a party ( owambe ) in the Western part of Nigeria. The flowing wide sleeved robe decorated with Ankara embroidery gives it a unique look. The inner 'senator' wear can be a long sleeve shirt and pants as showcased on the man, or short sleeve shirts and pants like that of the woman.
Agbada was culturally worn by men but lately both men and women rock it at mostly informal gatherings. It is an ancient attire which is most common among dignitaries, elderly, young men and women.
What are you still waiting for? It is time you stormed that party with any of these wonderful, gorgeous, stunning and trendy African Ankara outfits for couples.