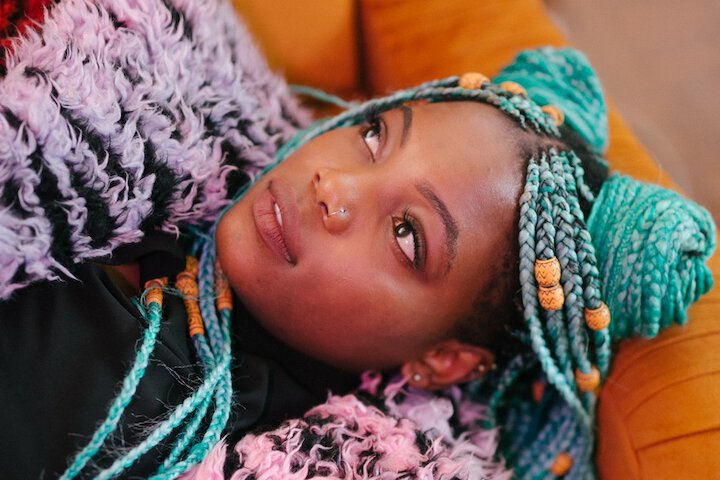 Trending Gorgeous Hair Colors for African Women
You can make a fashion statement with bold hair colors. A great hair colour makes up for styling and manufacturers have taken the lead and now manufacture more coloured hair options for African women. Influencers are jumping on the trending hair colours and influencing other African Women to do so. If you want to try out new hair colors, here are some great options for you.
1. White Faux Locs
Source: Pinterest
Faux locs are great but are absolutely gorgeous in white. White is an attractive hair color and even better when styled. However, it is difficult to maintain, but this has not stopped African Women from trying it out. You can transform your look with white-colored hair.
2. Pink Low Cut
Source: Pinterest
A girl's favourite colour could also be her hair colour. Pink hair is now highly sought after by African Women. It is gorgeous, simple and girly. You can buy pink hair extensions or wigs or dye your natural hair pink.
3. Purple Curly Hair
Source: Pinterest
Purple is no doubt a gorgeous colour but was used mainly for braids. However, a purple wig is equally beautiful and now a top choice for African Women.