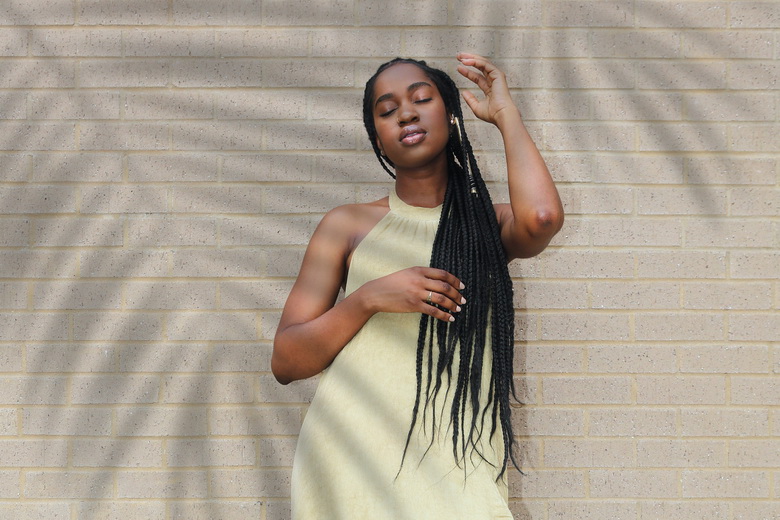 Trending Braids Styles Every Nigerian Woman Love to Rock
Braids have been around for centuries and have been worn by women all over the world especially women in Africa. Many braiding techniques have methamorphozised over the years from simple to complicated plaits.
The most fascinating facts about braids is that they are perfect for almost every occasion, most of the beautiful stylings we see stemmed from various styles of old but the use of extensions make it more stylish and give a better sense of glamour.
Box braids
Source: Pinterest
Box braids are common among afro-textured women and are more stylish when made with extensions of any colour tho when making, it takes a long time but they last for several weeks before being taken out. There are different types of box braids it could be made in medium, big, jumbo, and short braids.
Conrow beauty styling
Source: Pinterest
Cornrows are braiding styles easily made for comfort using either your natural hair or extensions, they can be worn out on any occasion. These braids are made in simple straight lines very close to the scalp and are easily maintained by washing and regular oiling.
Ponytail braids
Source: Pinterest
Ponytails are simple yet stylish and classic, it goes with any outfit, you can rock ponytail braids in any pattern and style you want using gold cuffs, beads and colourful strings.
Lemonade braids
Source: Pinterest
Lemonade braids are now trendy and want to be worn by every woman especially when the iconic Beyonce brought it back in her 2016 Lemonade video. These hair styling is made with all the braids sweeping to one side and are durable when put on.
Ghana braids
Source: Pinterest
Ghana braids are stylish and detailed, it requires particular skills to do it because they are different from the regular braids. I will say this style is peculiar because from this styling you can make all the other braids mentioned above and.it can be rocked on any occasion.