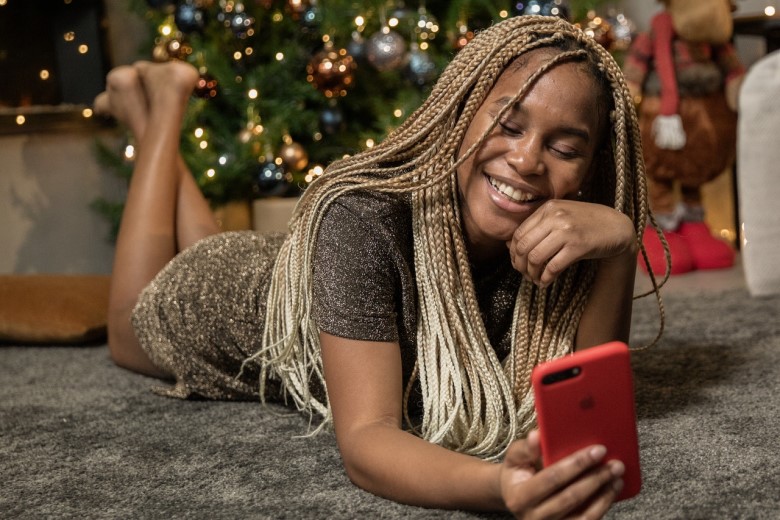 Top trending hairdos & tips for Christmas in 2020
Christmas is finally around the corner, and we can't wait to begin the festivities. Your hairstyle for this season needs to be both fun and trendy, but you should also be able to switch it up easily for formal occasions like the Christmas church service. We are certain that you have many parties, barbeques and bonfires lined up. What you need is a versatile hairstyle that is affordable, stylish, can withstand the heat of the season and also safe with exposure to fire such as candles and barbeques. Check out these five trending designs.
Chic cornrows with curly tips
Long goddess cornrow braids with a middle parting.
Chic cornrows with curly tips like this are among the best go-out styles. Make it long and see how people love its swinging tips. Just be careful though, as there are some cases as follows:
Picture this: you are at a Christmas barbeque with all your friends and family. As you reach over the grill to pick a sizzling hot rib, one of your braids gets too close to the flame, starts to burn and suddenly, your whole head is on fire! Crazy, right? Unfortunately, this is a common occurrence for many ladies who wear braids made from highly flammable synthetic materials. The good news is that flame-retardant products such as 100% Kanekalon braids are available right here in Nigeria and Ghana. What's more, these products are synthetic, making them affordable and easy to style.
This type of flame-retardant 100% Kanekalon braid is popular because it is lightweight, versatile and great with hot water set. Because they are resistant to burning, they are very safe for both the stylist and the client.
Braided double bun extensions