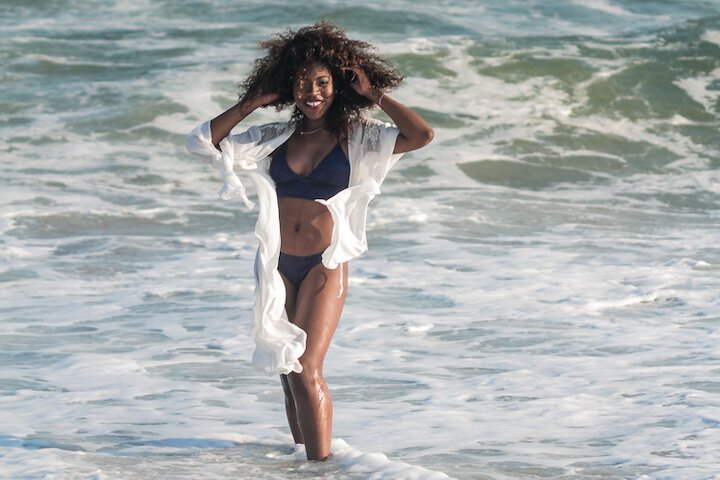 Top Captivating Ankara Bikini Outfits for African Ladies 2020 Summer
Fashion designers and trend setters in Nigeria are always ready to thrill the populace with the latest styles in fashion.
Nigerian designers love Ankara fabrics and can create anything with it. The swimsuit fashion in Ankara shows an outstanding level of Fashion Designers' creativity. In 2020, trendy bikini styles made with Ankara fabrics are just very captivating.
Shoulder Straps Women's Swimwear
Source: Pinterest
The bikini top has adjustable shoulder straps that can be crossed at the back. Captivating design in front of the top is superb; the colour combination of the shorts make it sexy, fashionable and make you feel comfortable while wearing it.
Sleeveless High-Waisted Bikini Swimsuit
Source: Pinterest
Here is another sexy number!
This one is for those who prefer to show off their sexy curves. This swimwear features a handless breast cover and a high waisted swim short for full coverage.
Pom Pom High Waist Tribal Print Bikini Set
Source: Pinterest
This Bikini is perfect and comfortable for those who are moderate in style and appearance. The Ankara swimsuit features a classic flared top covering front and back with adjustable strap handle. The top is joined together with high waisted shorts of captivating designs.