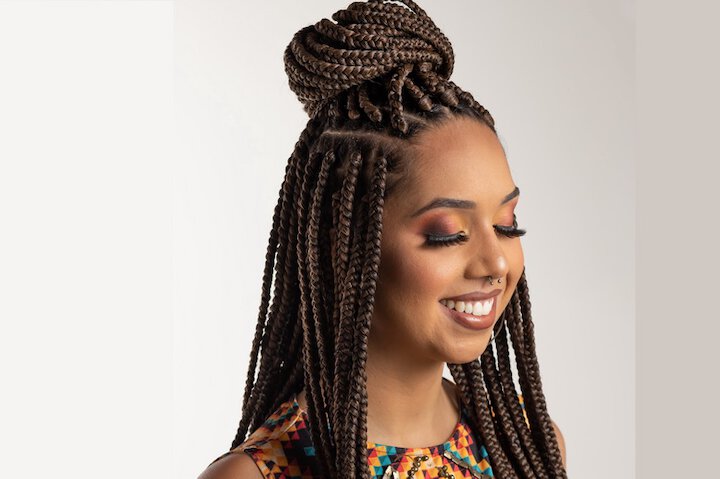 Tips for Styling Braids for a Chic and Trendy Look
Braids are one of the best protective styles to shield your hair from breaking, thinning or shrinkage from constant styling. The only challenge might be how to style your braids to make them look trendy every day, especially since you'll be wearing them for a while. Not to worry though; here are some great styling tips to leave your braids looking fresh every day, regardless of the occasion…
Zig-zag cornrows with an ombre touch
Source: Pinterest
The best thing about cornrows is that they tuck all your hair in, leaving a neat, professional look. Your cornrows can start at any point as long as they finish off with a uniform plait. If you're feeling adventurous, throw in a dash of colour to match your mood and outfit.
Extra-long braids tied up in a cute bun
Source: Pinterest
If you want to achieve an effortlessly elegant look, simply tie up your braids in a bun. It's also a great idea if you don't want braids around your face. For a casual, laid-back look, roll up a loose waterfall bun. But for sophisticated events like weddings, tie up your braids in a tight ballet bun and slay!
Braids with loose curly ends
Source: Pinterest

The ultimate party look for braids is to curl them up and drop them down. To achieve this look, plait your braids halfway then curl the ends with either big waves or small waves for a fuller finish. This is a hot party style which still leaves your natural hair well protected.