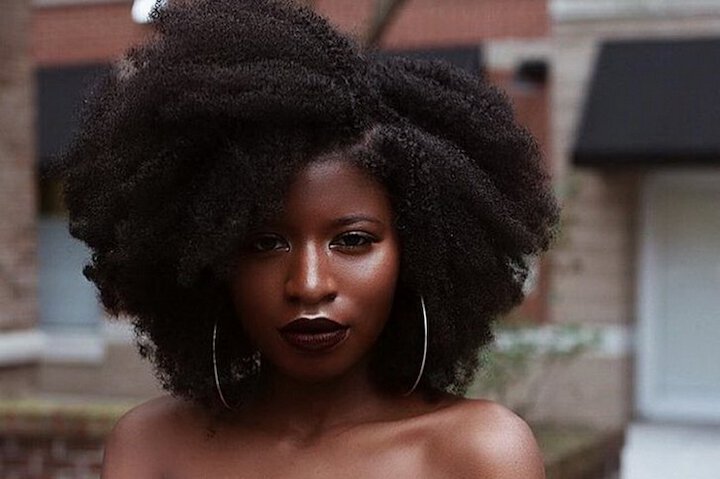 The Ultimate Guide to Caring for Your Kinky African Hair
Kinky afros are the latest trend to hit Nigerian streets and they are simply stunning. In order to keep your natural hair looking soft and beautiful, you must ensure that you commit to a healthy routine. For all the naturalistas rocking their kinky manes, here are the three most important tips to make sure that your hair is well-cared for and glowing all the time.
Using the right products leaves your hair strong and glowing
Source: Pinterest
The first important tip is to always use the right hair products. Make sure to use both shampoo and conditioner when washing your hair. Look out for healthy products infused with natural oils like jojoba, argan and grape seed oil. Protein-rich formulas are also a great choice.
Well-moisturized hair looks soft and healthy
Source: Pinterest
Moisturizing your kinky hair is key. African hair loses moisture quickly, leaving it dry and brittle. Use a good moisturizing serum or a leave-in conditioner infused with natural oils to lock in moisture. Regular hot-oil treatment also helps to add shine and bounce to your mane.
Trimming split ends results in longer stronger hair
Source: Pinterest
The third and final step to caring for your African hair is to regularly trim split ends. Split ends often lead to breakage and interfere with the hair length. That's why it's always a great idea to do a regular trim. Apply these three tips regularly and see your hair grow longer, stronger and healthier!