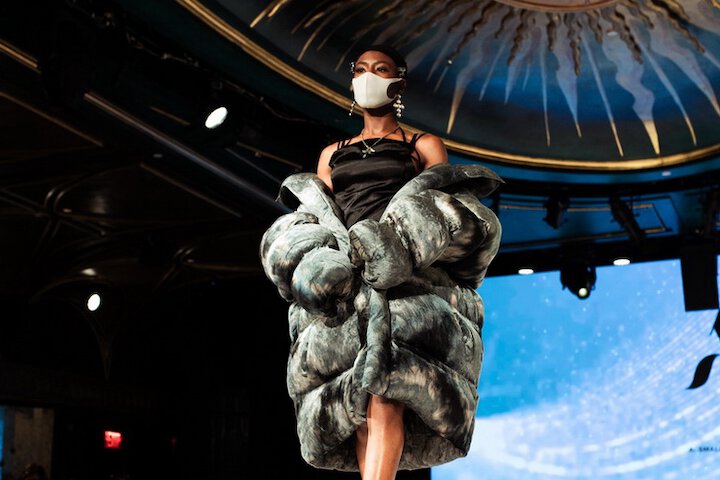 Step Out in Style With Your Face Mask for African
No one was particularly prepared for the surprises 2020 sprang. But trust African women, they stepped up to the Covid-19 challenge in their own unique way. And quite frankly, they seem up to the task. You can now get over your fear of looking drab because you have to cover your nose and mouth. Different styles and designs of face masks are now available for your pick.
Ankara Face Mask and Head Wrap Combo
Source: Pinterest
Worried about a face mask clashing with your well selected outfit colors? Don't be! This combo has got your back. With this sleek blend of matching Ankara face mask and head wrap, you'll definitely turn heads. What's more, your style reputation remains intact.
Accessorized Mask and Dress Combo
Source: Pinterest
After you've ensured you don't cause a riot with your colors, what next? Hmmm… let's see. How about some beautiful accessories? This accessorized combination gives you this confident look of someone who's in control. It's another elegant way to slay in your lovely Ankara designs.
Spiked and Accessorized Face Mask
Source: Pinterest

Got that special dinner date? Well, here's your chance to dazzle the crowd. With this mask, you're not just a guest, you're on the menu. How? Because all eyes will have no choice but to feast on you.