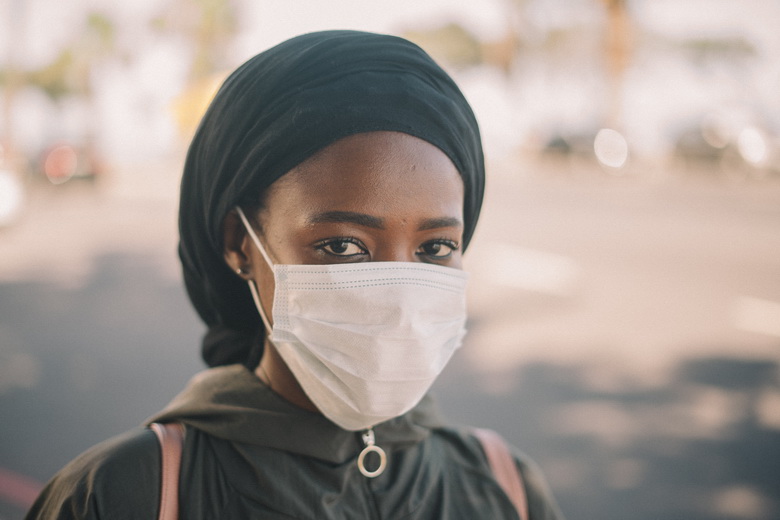 Stay Safe in These Masks and Headwears
We all know staying safe is in vogue now. But guess what's more in vogue? Slaying safe! Yes, you can slay while still staying safe. Refuse to join the drab mask gang. Stand out and stay stylish while you slay away in these mask and headwear combos.
Ankara Face Mask and full head wrap
Source: Pinterest
This combo is sure to make you safe and slay. The full material gives you the option of tying different styles of head wraps. So, when next you're stepping out, make sure it's with a beautifully patterned nose mask and full head wrap.
Patterned face mask and head band
Source: Pinterest
If you like to flaunt your beautiful hair, then this is for you. This combo let's you show your exquisite taste in hair. The head band has just one job: to compliment your gorgeous hair. Talk about eating your cake and having it!
Ankara mask, head and neck wear set
Source: Pinterest
Less is only more if you can't handle more. With this gorgeous set, more remains more. This is a complete package that stands out anywhere. The best part? Your eyes are highlighted as they glow in the contrast created but this lovely set.