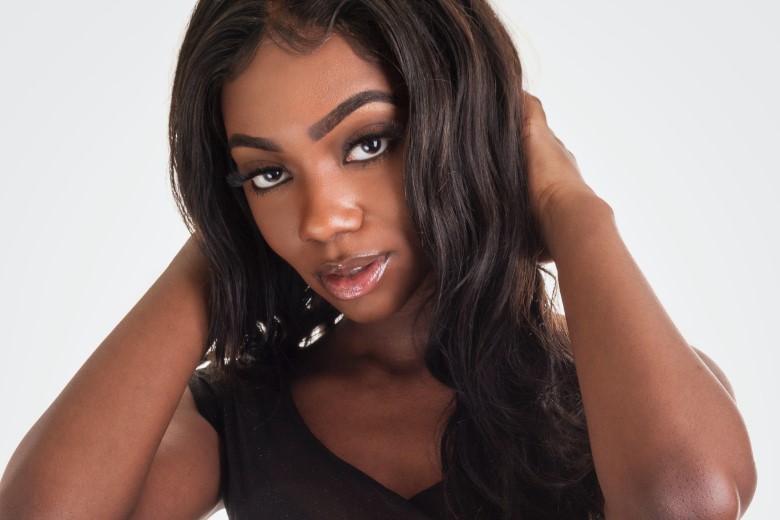 Simple Makeup Tips to Add Beauty to that Glam
A typical African woman is in all sense an embodiment of beauty, many Nigerian ladies love to enhance their beautiful appearance with some touch of makeup either for special occasions or for their normal day to day activities. Properly done makeup makes a woman more attractive to behold. In this piece I will be showing you some simple makeup tips to help you when next you want to apply some makeup.
Tip 1. Know your Skin type
Source: Pinterest
It is important to know that there are different foundations for different skin types, so you don't look odd choosing your makeup foundations according to your skin needs.
Tip 2. Clean your Face
Source: Pinterest
Before applying makeup ensure you clean your face this helps remove dirt and gives a fresh feeling giving space to accommodate all the product that's about to be applied.
Tip 3. Apply Face Cream
Source: Pinterest
After a cleanse you will need to put on some face cream, so your face isn't left dry. For oily skin you can use cream with matting effect, for dry skin an intensive moisturizer and for normal skin just a simple moisturizer will do the trick.
Tip 4. Foundation
Source: Pinterest
Foundation acts as a form of barrier between the cosmetic products and the skin, it increases the makeup durability and makes colors more saturated and bolder adding glamour.
Tip 5. Conceal Makeup
Source: Pinterest
When making up concealer is important to hide the dark circle bags under the eyes and any other imperfection. Note that the color of concealer used should match the shade of the skin and foundation used during the makeup process.
Tip 6. Highlight
Source: Pinterest
When using a highlighter be careful to choose a color that is as close as possible to your skin, apply to your cheekbone, directly under the eyes and on top of the nose.
Tip 7. Draw the Eyebrows
Source: Pinterest
This is one of the basic and most important step to an ideal makeup session. However, I will like to clarify that many women vary in their makeup application steps some draw their brows before applying their foundation so as not to mess their face up, but if your makeup skills are good you can draw yours after highlighting in the order used in this article.
Tip 8. Apply Eyeshadow
Source: Pinterest
This is referred to as the beauty of the eye, it is applied on the eyelids and under the eyes it makes the makeup stand out giving it brightness and looking attractive.
Tip 9. Blush/ Bronzer
Source: Pinterest
Blush is often used to add touch of a softer flushed color while when using bronzer, it is used for creating a Sunkissed glow and darkening some areas of the skin it is advised to take note of your skin shade when applying.
Tip 10. Lipstick
Source: Pinterest
This is the final stage of the makeup process using lipstick or gloss adds class and glamour to the makeover.
Bonus Tip: Lasting Touch
Source: Pinterest
To enable the makeup applied last for hours you should use a fixator!