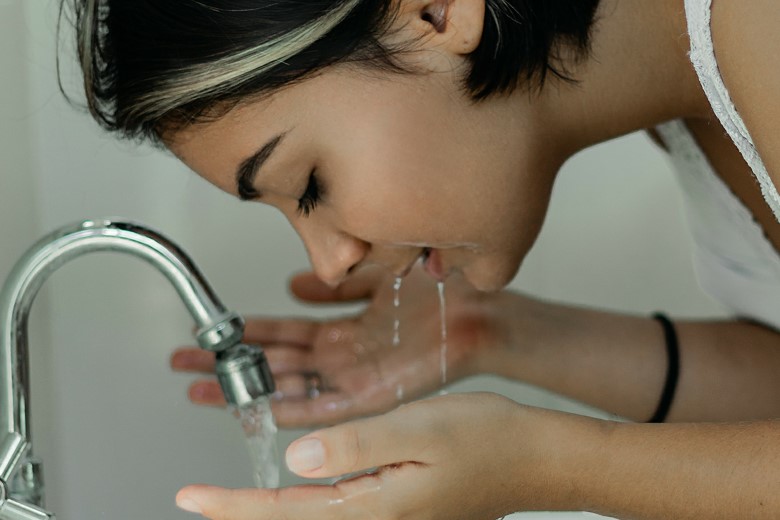 Recommended Cleansing Method and Cleanser
Facial cleansing is a very important part of skin care regimen, and it requires a lot of carefulness and patience. This is regardless of if you wear makeup or not, facial cleansing and cleanser are necessary to keep your skin in optimal conditions.
So let's look at some of the best methods to clean your face and keep it radiant, regardless of your skin color or condition.
Dry oil cleansing
Source: Pinterest
The oil cleansing method would give your face the required deep pore cleansing, which would suit your dry skin.
This oil cleansing method has been studied to give the skin a very thorough cleansing and moisturizers the skin adequately. The method uses natural components such as castor oil, olive oil, and coconut oil, which helps replenish the skin and put it in good condition.
Hot cloth cleansing method
Source: Pinterest
Enjoy the warmth that comes from cleansing your skin with the Hot cloth method, as the water melts clogged pores.
The Hot cloth cleansing method is a technique used by skin enthusiasts and specialists to exfoliate their skin. The method has been proven to help eradicate oils that may have sedimented in your skin pores, thereby making your skin making glow with life.
Water based cleansing method
Source: Pinterest
Feel your pores get a new lease at life with the water-based cleansing method, as you go on your journey to perfect skin.
The water based cleansing method involves using natural means of cleansing; water or a water- based product to help clean your skin. This method is very essential for people who make use of make-up, and can be used to remove all grit from the face after a tough day of traffic and stress. Although water based is very common amongst women, it is advisable to use oil based cleanser along with a water based product to help keep your face refreshed.