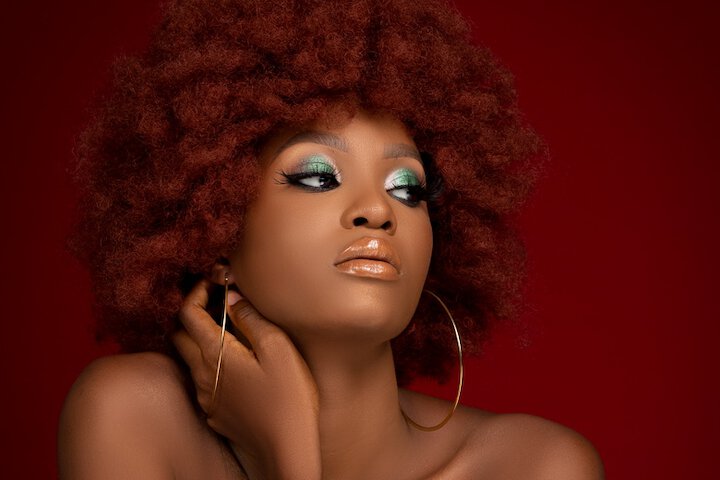 Nigerian Makeup Tips that Can Make You a Pro in Just Few Days
Makeup is an extension of our personalities, an extension of who we are, and doing it just right can set the world on fire. Not only that it will help boost our confidence, that we know for sure, but it will also add a little bit of glamour to our overall appearance.
Bridal Makeup
Source: Pinterest
A bridal makeup with fixed eyelashes that depicts a typical Nigerian bride. The beautiful head wrapper, tied stylishly, and the beads, gives the picture its overall beauty.
A Owanbe Nigerian Attire
Source: Pinterest
The makeup has a nice curve to it. It is done perfectly well and in an heavenly way. Most Nigerian men will kill to have her as bride.
Perfect Smokey Makeup that Yoruba Men Find Irresistible
Source: Pinterest
Irresistible, that's what I call her. She is the perfect example of a neatly done Nigerian makeup. Her skin glows effortlessly that you can't just take your eyes off her for a second.
Nigerian makeup tips:


1. Face
Avoid makeup that is too light, as it can make your skin look chalky. If you have trouble finding a color for yourself, try mixing two shades.


2. Lips
Choose a lip liner that is close to the shade of your lip-gloss or lipstick to avoid a dark outline.


3. Eyes
Accentuate eyes with a brown or black eyeliner, it will really make your eye lashes stand out.