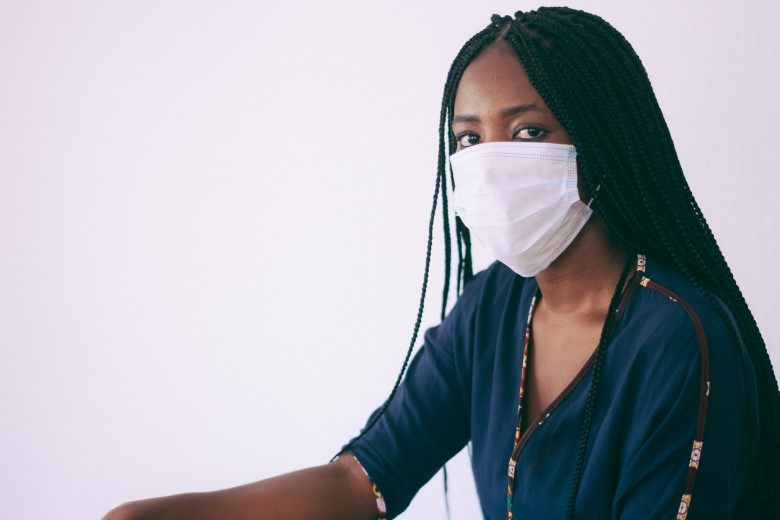 Masks are worn to protect your face against the elements. Now is the time to learn one simple truth. You don't have to look drab underneath the mask.
Wearing a mask can accentuate your cheekbones, eyes, eyebrows, and forehead, which means there are a lot of ideas to play around with.
This beautiful mask-worthy eye makeup tells you that you don't need to hide behind the mask.
Bright multicolored Ankara mask with colorful eye makeup
Source: Pinterest
This beautiful eye makeup is done with some of blue, yellow, and silver eye shadow, and an accentuating pair of lashes. The mask draws more attention to her eye makeup. She is ready for any occasion.
Ankara masks with a simple black eyeliner
Source: Pinterest
When you match you face mask with your dress or head dress, there is no need for your makeup to be too loud.
Tone down your makeup while drawing attention to your eyes with this simple drawn black eyeliner. Beauty redefined.
A simple yellow eye shadow with a geometric-patterned monochrome mask
Source: Pinterest
Bold is the African way. We are not afraid to mix these beautiful colors that enhance our darker skin tones. This simple color will pop against your dark skin tone and draw attention to your eyes with the monochrome mask in a dramatic way.