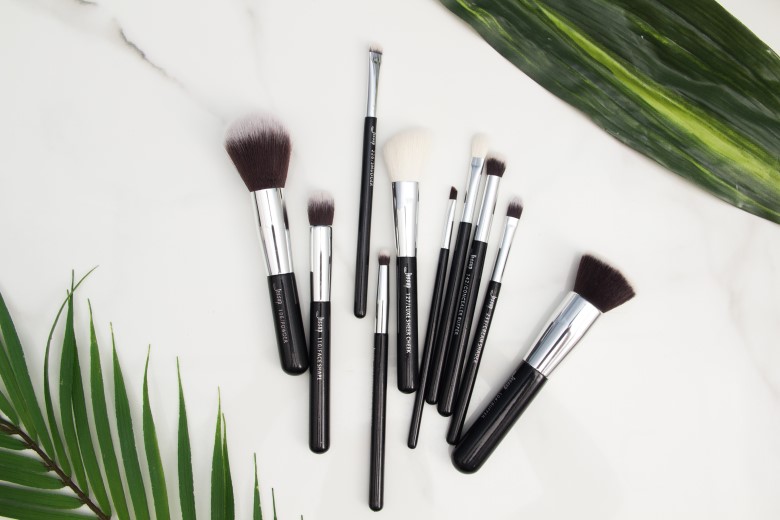 List of Brushes and Their Uses for Any Makeup Freak!
Types of brushes
Makeup is a beautiful work of art and I admire and appreciate and good makeup because it brings about beauty with a touch of class and glamour altogether. I always wonder why I need so many brushes for just one purpose but overtime I understood that any makeup enthusiast must have a good brush collection to achieve a work of perfection and flawlessness, A good set of brushes make the whole makeup process a whole lot easier;
Below I will be listing out the various kinds of makeup brushes and their uses sit, relax and have a good read.
Source: Pinterest
Foundation Brush
Source: Pinterest
A lot of women prefer to use their fingers when applying foundation but using a foundation brush gives better coverage helping to hide blemish and better still it is more hygienic.
Stippling Brush
Source: Pinterest
Stippling brush is used for applying different level of makeup accessories like primer, bronzer and blush by carefully dipping the brush into the product and applying on the face.
Powder Brush
Source: Pinterest
Powder brush is used to evenly distribute loose powder on the face giving it a flawless look.
Blush Brush
Source: Pinterest
This is used for the application of blush giving you a youthful appearance.
Contour Brush
Source: Pinterest
Contour gives the face a sculpted look, the contour brush allows you to apply an amount of bronzer nicely under your cheekbone to get a defined facial structure.
Concealer Brush
Source: Pinterest
The concealer brush as the name implies is used to cover any imperfection after applying foundation, it brightens up any dull area gives it a perfect look.
Blending Brush
Source: Pinterest
This is used for blending out eye shadow when applied softening any harsh lines after application.
Highlighter
Source: Pinterest
This fanlike brush with a little amount of product is used to dust the top of the cheekbone and other areas of the face for smoothening.
Brow Brush
Source: Pinterest
Brow brush is used for smoothing your mascara after applying, it can also be used to tame the brows giving it a defined look.
Eyeliner Brush
Source: Pinterest
The eyeliner brush is designed to pick up and deposit an amount of product in lining the eye to give it a level of perfection.
Lip Brush
Source: Pinterest
This brush helps you achieve a perfect lined lip giving it a neat look.