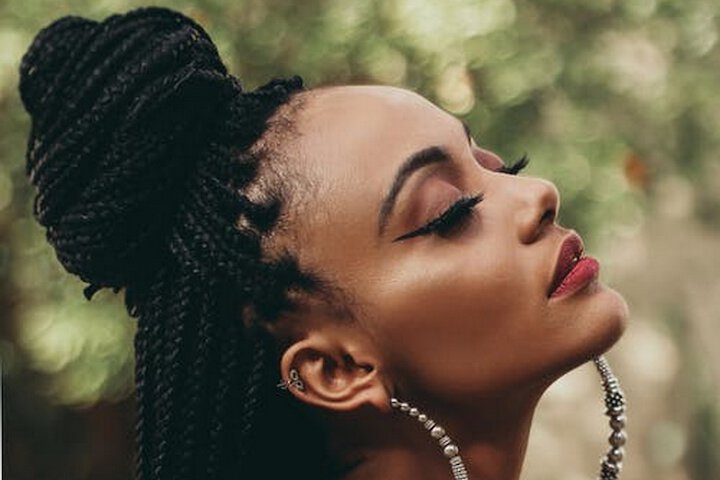 Trendy Natural Hairstyles for Women Living in Nigeria
African women have the versatility and especially when it comes to their natural hair. If you are a woman living in Nigeria, then you no longer need to worry about the perfect style to rock that will leave you looking flawless. As a woman you need to be creative, and this also applies to the type of natural hairstyles you use. Let's look at some of the natural Nigerian hairstyles you can rock.
Roll Pin and Tuck for natural hair
Source: Pinterest
The roll pin and tuck is a classy hairstyle, and it can be worn to work or any other informal events. This natural hairstyle has been around since the 1960s, and it still seems not to have lost its touch even in the 21st century. For you to achieve this style, you need to roll up your hair and tuck it using pins.
Wash and go for
Source: Pinterest
The wash and go hairstyle can be a favorite to many women. The style is simple, and you only need to wash your hair, apply some gel, and off you go. By using this hairstyle, you are sure to flaunt your natural curls, making you the center of attraction.
Finger Coils
Source: Pinterest

Just as the name suggests, this hairstyle can be achieved by coiling your natural hair on your finger for better results using a good styling gel. You can rock this hairstyle to a wedding and even when going to the office.
You can rock the above natural hairstyles to any event. The styles are easy to achieve, and you can be off to that party or wedding in no minute.