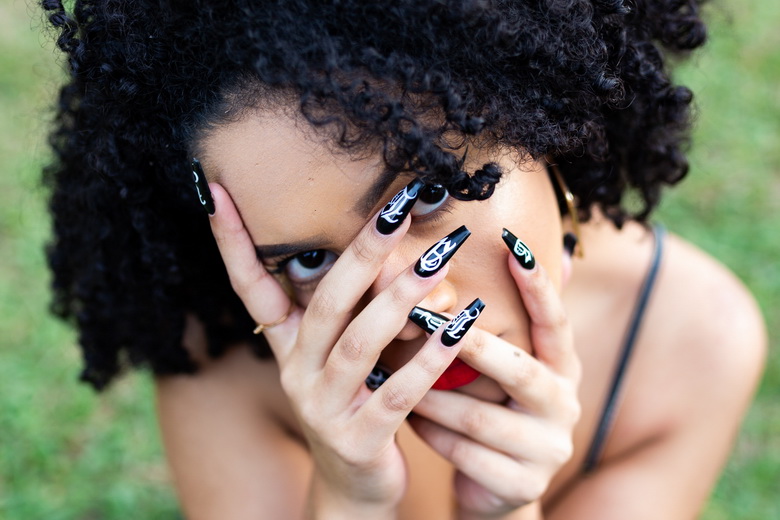 Latest Trend in Acrylic Nail Design for African Women
Keeping up with the latest trends can be an uphill task. African women are known for setting trends with nail designs being one of them. The nails design among African women are inspired by their rich culture. Acrylic nails happen to be the latest trend in Africa because of its diversity, unique designs and longevity. Here are some of the brightest and latest designs:
Lilac with a sprinkle of glitter
Source: Pinterest
This mix of transparent glittery nails and lilac-peach colored acrylic nails gives off a demure aura and is well suited for a classic outing. If your style is calm with a dash of spicy you should totally go for this look.
Metallic, mulberry, glitter - bomb
Source: Pinterest
The bold mix of metallic, mulberry- colored nails and a glitter bomb that exudes confidence. While these nails are scream class and confidence, showing them off at parties seems like what they were created for. In any occasion, these are guaranteed to get you compliments.
Glitter explosion
Source: Pinterest
This is an explosion of glitter going boom! Boom! Boom! A daring mix and play on Black, Silver and White. If you are feeling adventurous and want to go experimental you should totally rock this look!