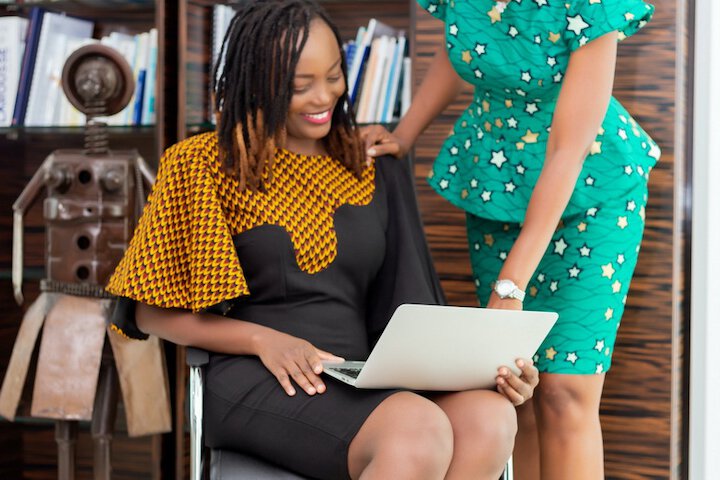 Latest Corporate Ankara Styles for 2020
It's quite amazing to see what Africans are creating out of Ankara these days. Fashion styles ranging from blouses, skirts, gowns, trousers, to bags and shoes are being designed from Ankara. Gone are the days when Ankara was only made for Owambe parties and casual outings; these days fashionistas have upgraded Ankara to corporate wears. Ladies now comfortably rock their corporate Ankara made attires to the office.
Check out some of the latest corporate Ankara in 2020:
Ankara Jacket
Source: Pinterest
The Ankara Jacket is for fashion lovers who want to begin the new week in style. This is one piece of clothing that is perfect for both corporate and casual. It can be easily turned from a day clothing to a social function attire.
Ankara Designed Blouse
Source: Pinterest
The Ankara designed Blouse is suitable for all occasions. It can be worn with trousers or skirts and can serve as a corporate wear as well as casual wear.
Cape Sleeve Ankara Blazer
Source: Pinterest

Cape sleeve blazer comes in varieties of fabrics and styles but this is awesomely made with Ankara fabrics neatly fastened in corporate attire. The colour combination is excellent and the belt helps to bring out the shape. Wow! what a captivating attire!