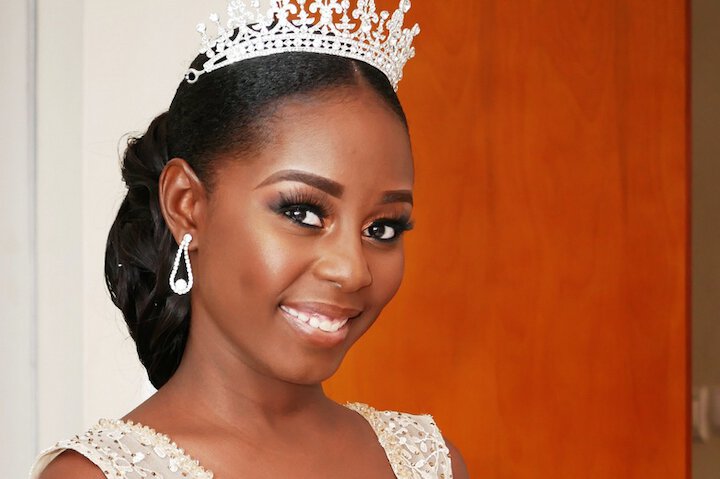 Latest Bridal Makeup on Dark Skin for African Brides
African women take their wedding day very seriously. Friends and family will also be around to share in their special day and they love to look their absolute best.
With the diversity in cultures and traditions, bridal makeup has long been continuously modified to fit each tradition. It has also seen a drastic change according to the preferences of each bride.
From bold and bright colors to subdued, nude tones, you can take your wedding to another level.
1. Stunning Nigerian Kanuri Bridal Makeup with bold lips
Source: Pinterest
This stunning Nigerian Kanuri Bridal makeup showcases sharp eyebrows, nude eye shadow, and bold red lips. This is the perfect example of drawing the attention to where you want. Rock this flawless look effortlessly for any occasion.
2. Soft glam traditional bridal makeup
Source: Pinterest
A little color never hurt anyone. You can claim this style as your own. With a soft touch of eye shadow color, you can transcend your look from natural/neutral to soft glam. Choose a tan lipstick hue to make the colors on your eyelid pop.
3. Flawless Bridal makeup with glossy glitter lipstick
Source: Pinterest

Who says only the lights are allowed to sparkle on your special day? Add some sparkle to your special day with this bold, glitzy, and sparkly makeup. You can kick it up a notch with some highlighter to let everyone know that you are there to steal their attention.
This look is also perfect for dinning and evenings.