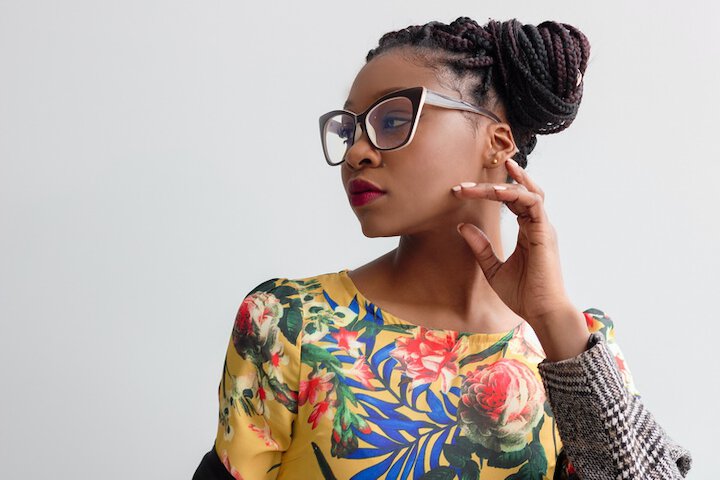 Latest African Braid Styles You Can Rock In the Office for 2020
If you are a lady, rocking African hair braided styles can only mean one thing -immense beauty. Wearing African braids sits perfectly on any hair type. Working ladies should ensure that they wear styles that portray professionalism and class at the same time. If you are a woman working in a formal setting, then you need to rock hair braid styles that will make you stand out and give you confidence. Below we have listed some of the trending hair braid styles you can rock to the office anytime.
Goddess box braids (Braids, elegance, and confidence…everything a girl wants to hear)
Source: Pinterest

These styles are a favourite to many women, and they are versatile when it comes to styling. This hairstyle is also a great way to show off those beautiful redefined curls. The hairstyle is ideal for wearing to the office. If you want a braided hairstyle that talks elegance and professionalism, this is the go for style.
Lemonade Braids Ponytail (Life is not perfect, but your hair can be with these lemonade braids)
Source: Instagram
It is no secret that Beyoncé's lemonade album was a hit, neither was the new lemonade braids. The song brought about the birth of these cute, classic braids. This braided hairstyle is precise and is ideal for the office environment.
Feed-in Braids (Braids so good and neat, that you don't want to stay at home)
Source: Pinterest
There are different ways in which you can have feed-in braids installed. The most popular way of having the feed-in braids done is by mixing big and small cornrow feeding onto each other. Have a professional stylist do them, and you will be smiling all way through.
You have no reason to rock a boring hairstyle in 2020. There is plenty of trending hair braided styles for any woman working in Ghana. Try the above hairstyles, and you will leave heads turning in the office.