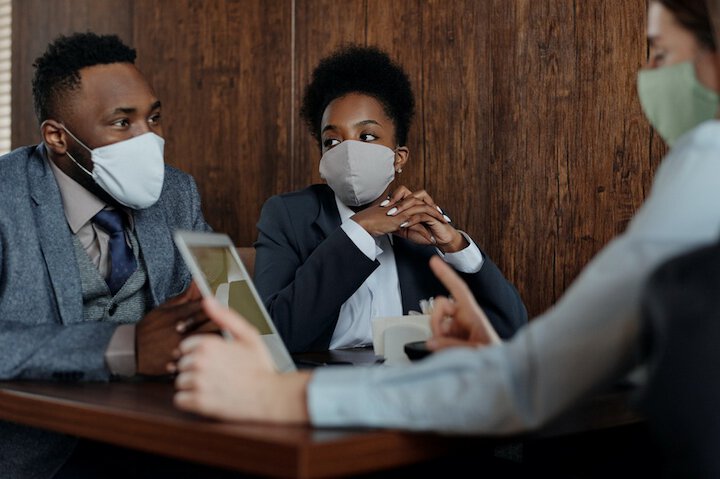 How Masks Have Become a Fashion Trend in 2020
A few years back or even just last year, if asked what would be a fashion trend in 2020, masks would not make the list. But here we are. Face masks have become a necessity with the global outbreak of corona virus. People are wearing face masks to keep safe, but they are making a fashion statement while at it. Here are 3 trending masks on Pinterest.
THE INSPIRATIONAL (LIVE, LAUGH, LOVE) HAPPY LIFE MASK
Source: Pinterest
Live, laugh, love is a common phrase that has been around for a while now. It has been mostly used in house décor art displays. It is a message of hope that inspires happiness, which is needed now more than ever. Get yourself this mask and spread the message of cheer.
TRENDY AFRICAN ANKARA MASKS IN DIFFERENT DESIGNS, PRINTS AND COLORS
Source: Pinterest
You can never go wrong with African Ankara. It is always a unique fashion statement that never grows old or boring. Ankara prints are each uniquely designed with a variety of colors to choose from. Most of these materials are cotton. This makes them breathable, washable and durable.
NATIONAL FOOTBALL TEAMS MASKS (UNISEX)
Source: Pinterest

Football and sports fans have not been left out on the trend. Giant sports clothing companies such as Nike, Adidas and Puma have designed sports themed masks. Most of these masks are branded with football club logos. Show your favorite team some love rocking these masks.