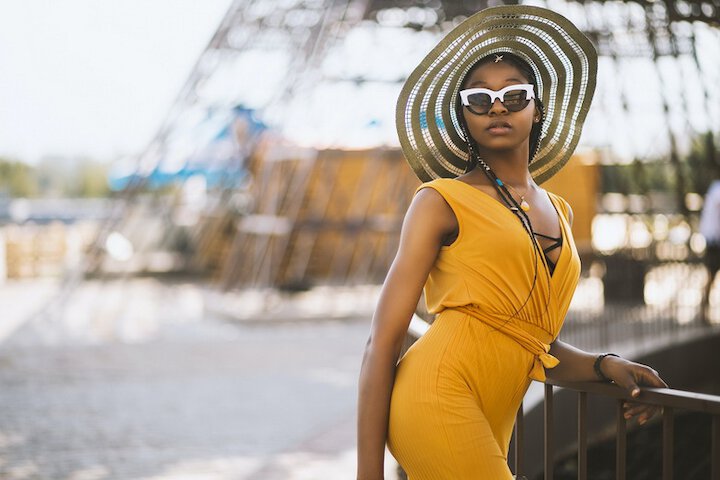 Go Forth, and Be Bold, Trend Ladies Outfit for You During Summer in Africa
Summer time is here girl. It is time for vacation and you have to slay. You have to shop for you summer outfits, so that you can enjoy every moment like it is your last. Do you have an idea of what to put on? You probably don't have even one, and even if you do, someone else might have a similar one. Here are custom made outfits that can have for a distinctive look.
1. Casual T-shirt mini dress
Source: Pinterest
Stand out in a printed African high-low short dress. It is simple and brings out an elegant look. It is perfect for vacation and parties. If your employer is not very strict, you can still show up in it over the weekend.
2. Ankara Short
Source: Pinterest
Shorts are a great attire to wind up your weekend. You can wear them to the beach, shopping, hikes and even a road trip. They are simple and easy. Consider a short the next time you have a fun event and enjoy every moment.
3. Leather short and denim
Source: Pinterest
Shorts are excellent for hot weather. Make sure to wear loose shorts for your comfort. Denim never goes out of fashion. Combining your shorts with a denim cover-up is something you should not miss. Dress up and show up, and wow everyone.