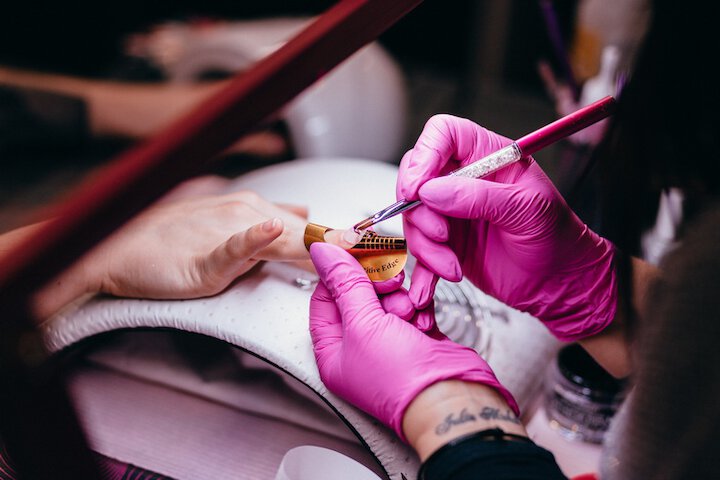 Get Inspired, Cute Pedicure Nail Art That Will Leave Your Toes Looking Pretty
It is time to get off those doll shoes, sneakers, and socks and show off your toenails, but not looking dull. Give your toenails a glam look by introducing some gorgeous arts. Think about it for a second, how fun would it be if everyone bowed to wow at your feet when you beautifully designed toenails pop out of your open-toed shoes? I know it is incredible, right? Here are a few must-try pedicure nail arts.
Dark and Shiney Tropical Colour
Source: Pinterest
Give your toes a fantastic look and a tropical feel by introducing a nude color on top of a dull coating. It is ideal for short nails that look better with a dark coat.
Jewel Adorned Colour
Source: Pinterest
Add gems and rhinestones on top of your nude base to give your toes that gorgeous look, and leave them shining like a diamond—no need to have them all over your toes. One is just enough.
Tribal Toe Nail Art
Source: Pinterest
Tribal toe art is an incredible design to complete your wild look. It is a universal design that should try. It is ideal for traditional events and cultural shows. Try it, and you will love how it blends well with your African attire.