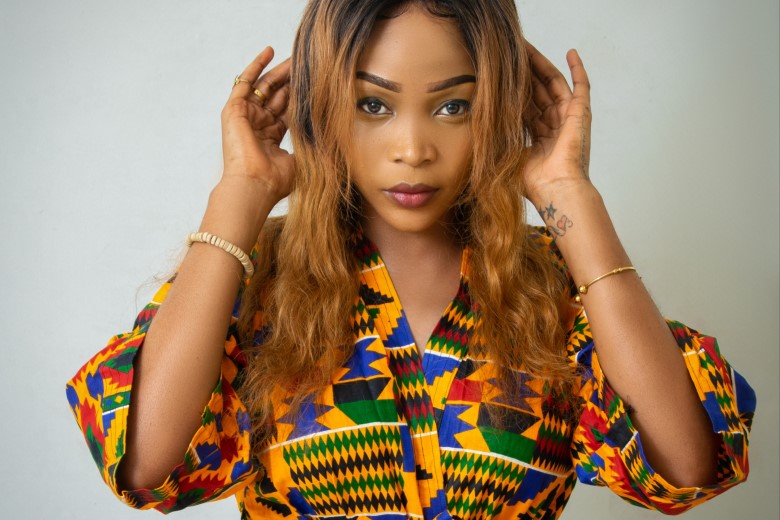 Fashionable House Dresses for African Ladies
Fashion lovers are always looking good, any time, any day, any place. They always maintain high taste anywhere they may be and that includes when they are at home. They don't care if they have visitors or are alone, or whether relaxing or doing house chores; not even when having a nap during the day, fashionistas nowadays will always follow the trend.
There are many house dresses one can go for, but you would look stunning if you wear these selected breath-taking fashionable house dresses made for African ladies when at home:
1. Kimono Robe Ankara Jacket
Source: Pinterest
This kimono robe, made of African Cotton wax fabric is a perfect wear at home for fashion lovers. It is an easy wear clothing. You can wear it as long sleeve dresses during cold days and in the harmattan season or for those who don't like exposing their bodies. You can wear it over jeans, bum shorts or pants.
This particular kimono is beautiful and easy to wear. The front patch pockets serve as fashion and at the same serve as storage space for phones, keys or money. The detachable knotting belt will give you an elegant look. You should try getting at least one or more of these kimono robe dresses and rock them while at home. Any colour or design will be suitable depending on your choice and taste.
2. Short Flay Gown With a Touch of Ankara
Source: Pinterest
This sleeveless and light dress is good for hot weather. It is also very comfortable for pregnant ladies. It can be worn alone or with pants or bumshorts. You can also choose your colour combination, light ankara on dark fabric, dark ankara on light fabric, plain or mixed colours.
This fashionable sexy short flay gown will keep attracting your partner none stop. It is easy to wash for those who wash with their own hands. This short flay dress comes highly recommended for both young and old fashion lovers.
3. V-neck Slit Maxi Dress
Source: Pinterest
Are you at home and want to go casual in your dressing and at the same time look fashionable?
Try this button-up v-neck slit maxi dress. It is comfortable for ladies who like less exposure of their bodies. This dress is perfect for any weather condition; with long sleeves to cover you during cold weather and the sleeves can be folded easily during hot weather. It comes in different colours; plain or mixed. This linen material can be washed with either a washing machine or hand. It is a perfect fit for anybody, since it is sewn oversize for all sizes. Try to add this to your house dresses collection.
When next you are shopping for, or sewing new house dresses, consider choosing any or all of these outfits and keep making your stay at home sexy, enjoyable and fashionable.