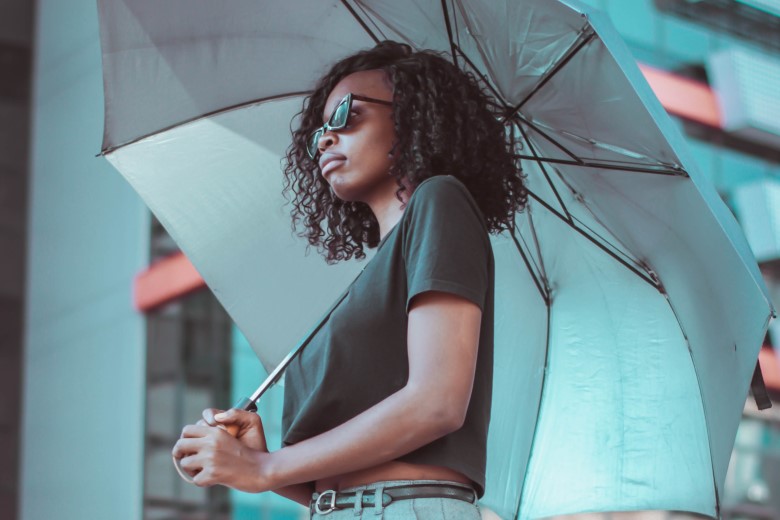 Fashion Ideas for the Rainy Season
Water, water, everywhere is what the rainy season is about. In Nigeria, when it rains, it really pours. We have the wet season for a significant part of the year and all you want to do is hide but you can't.
You don't have to give up your love for fashion just because you want to stay hidden under a raincoat or it may get ruined by the rain.
These styles are the perfect ideas to put some fashion in the rainy season.
Long silky dress with a black clutch
Source: Pinterest
Who said you can't wear a dress when it rains. This beautiful silky dress is the answer for all the naysayers. Not too long to catch the rain splatter and not too short to feel the cold. This dress is truly suitable for all.
Animal print jacket with jeans and boots
Source: Pinterest
The rain has nothing on you in this outfit. You are perfectly styled and protected with this beautiful printed jacket to keep you sufficiently warm and protected from the rain. This outfit is both stylish and ideal for the wet season.
Monochrome striped skirt with a camisole and a blazer jacket
Source: Pinterest
Don't say you can only be casual when it rains. This outfit answers that. Guaranteed to keep you warm with layers that stick to your body when it is wet, it is also easy to remove the jacket to get some air when the weather warms up.