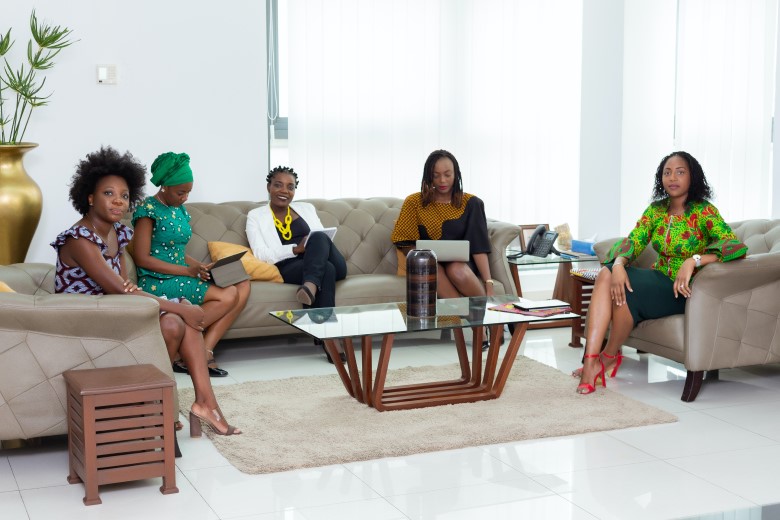 Effortlessly Slay with Comfy Work Styles During Hot Weathers
Hot weathers can be extremely uncomfortable especially when you don't have the right clothes but, in this article, will be showing you how to get through the weather in both stylish and comfortable clothes keeping you fresh all through the day while maintaining your glam
Sleeveless blazer
Source: Pinterest
The sleeveless blazer is not only comfortable and suitable for hot weather but has a professional look keeping you stylish and corporate.
Denim
Source: Pinterest
A denim short-sleeved dress is the way to go especially with the right accessories it keeps you comfortable with a professional look at the same time give you that chicky look.
Printed jumpsuit
Source: Pinterest
This jumpsuit is business like the fabric is light and comfortable for hot weather
You can wear a jacket on it if your workplace is more professional, or opt to bare your shoulders if it is more casual. in any form, you choose to rock, it has a touch of professional glam.
Satin trousers
Source: Pinterest
These pants are the next best thing, with these pants hot weather got nothing on you, while the lightweight fabric will keep you comfy and cool adding a jacket gives it a more corporate look leaving you slaying effortlessly all day long.
Stripped wrapped top
Source: Pinterest
Wrap tops are classic summer patterns that are not only light and keep you comfortable but can be rocked even to the office, you should try one of these lovelies.
Jumpsuit
Source: Pinterest
Jumpsuit can keep you cool enough in the sweltering heat and can be worn with a nice jacket to go with.
Midi Skirt
Source: Pinterest
This skirt spells class in all its sense if worn rightly. the fabric is light keeping you from getting excessively hot and leaving you slaying all through work hours.
Tailored short suit
Source: Pinterest
This fashion sense may vary depending on your work environment and what is acceptable in some workplaces, but in fashion offices yes, you can totally wear shorts to the office! the right length keeping you comfortable and at the same time in style.
Floral blouse
Source: Pinterest
With this fabric, you are sure to stay comfortable and relaxed during work hours no matter how hot it gets the lightness of the fabric keeps you on top of your game and looking pretty.