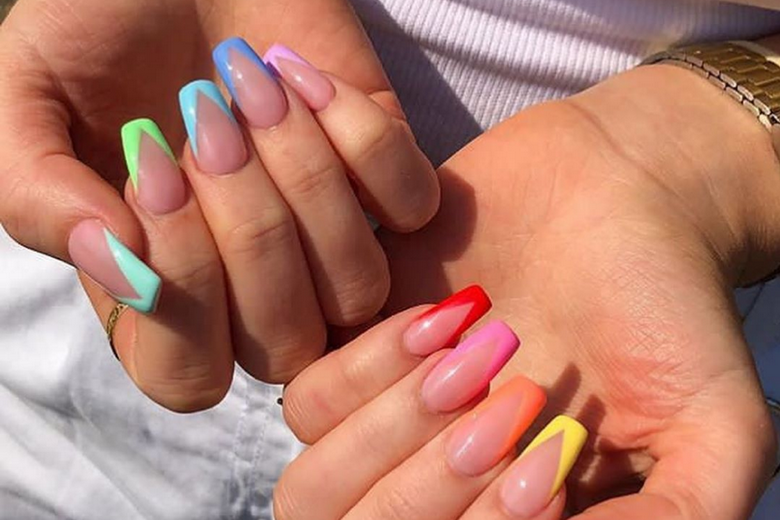 Easy Manicure and Pedicure Tips to Do "Self Nail" at Home
Do you want stunning nails but don't have time or money to go to the salon? Whether you are attending an official or casual event, home manicures are cheap and easy. Plus, you can always do a colour-coordinated manicure to match your fabulous outfits. Check out these easy steps you can do yourself for a quick and gorgeous finish. Not only that, do-it-yourself manis and pedis help you save a lot of cash and get the perfect styles you've always fancied.
There are many easy and stunning nail art ideas you can do yourself at home
Source: Pinterest
Before you start your nail-do, make sure you have all the right tools. Then clean, trim, file and buff your nails to the shape you want. Once you get to your desired shape and size, swab your nails with cotton wool dipped in plain water and wait for them to dry. Remember: a dry manicure is always best.
Apply two thin coats of nail polish instead of one thick coat to get a clean, neat finish
Source: Pinterest
When you get to polishing, start with a base coat. Don't shake your nail polish as it will create bubbles. Instead, roll the bottle between the palms of your hands. Apply two thin coats of polish and wait for them to dry properly. Dip a cotton earbud in polish remover and clean any overflows before they dry up.
Gorgeous ballerina-shaped nails with stunning artwork
Source: Pinterest
If you're feeling artsy, you can use nail art polish to draw designs once your nails dry completely. Finally, apply a good top-coat. This will seal everything in and make your manicure last longer. It will also protect your nails from breaking. Now you can go out and slay!