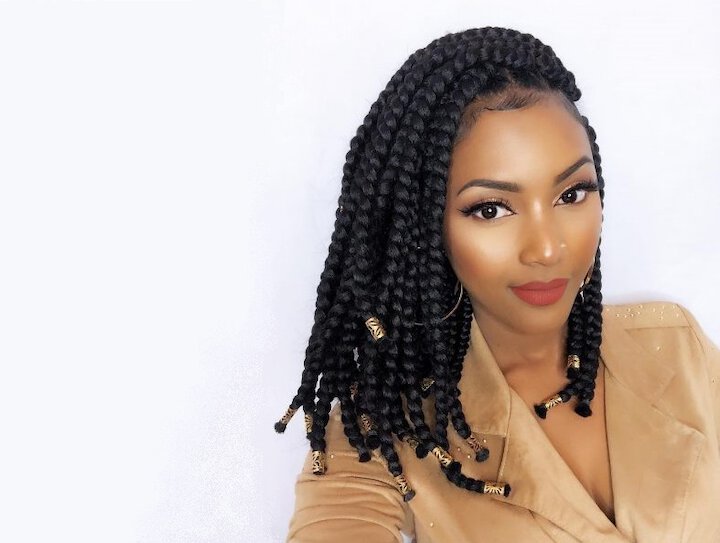 Easiest Braid Trends to Achieve a Boss-lady Look
Braids don't always have to be "shade-Adu" "All-back" or "two patewo". They've been modernised such that our "oyinbo" sisters on Instagram look up to them for style inspiration. They fit into any occasion and most likely transcends into your workplace.
The key to rocking braids in the office is to keep them tight, neat and orderly. Whether long or short, it doesn't have to fly away. You never know when you whip it in the face of a client.
1. The Mohawk Corn-row braid to standout
Source: Instagram
Attention-grabbing, tidy, subtle and easy to do. Perfect for women who hate to roll their hair in a bun. This style can be achieved in less than 10 minutes and also a perfect option for women with short hair.
2. Box braid to slay like a boss
Source: Pinterest
Braids don't always have to be a workload, and neither does it have to appear like a load-pad. Achieve a boss-lady chic office look. Best option for women who want to style their long hair in a way it doesn't look bulky.
3. All-back Cornrows don't have to be boring
Source: Pinterest
Add a bit of spark to your cornrow routines. All backs aren't boring unless you make them. Clip the tip to the edge if they will get in your way. You want to keep it simple but classic.