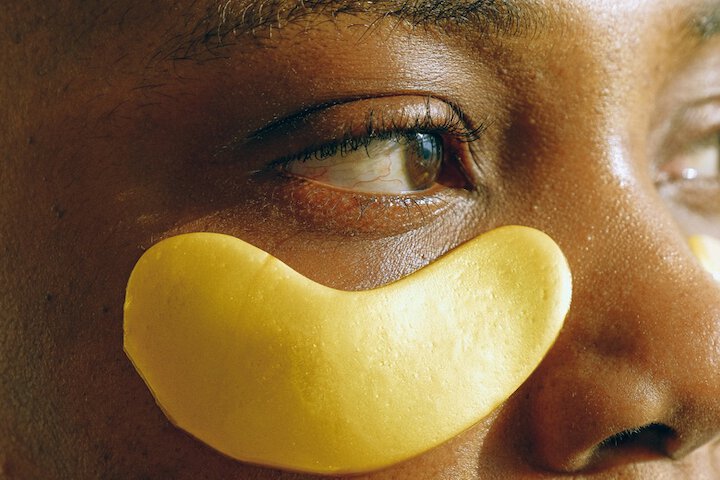 Cleansing and Cleansers? Easy Facial Cleansing Method For African Women
Who doesn't love a healthy glowing skin? To achieve this skin goal, Nigerian women need to include cleansing as part of your beauty routine. Many Nigerian women have a habit of using bathing soap as facial cleansers. This is wrong! The appropriate way to cleanse your face is to use a facial cleanser. This article will teach five simple ways to cleanse the skin and also recommend facial cleansers to Nigerian women.
Buy Good Facial Cleansers Only
Firstly, Nigerian women need to learn to invest in their skin. If you want Gabrielle Union's kind of skin, you have to buy Gabrielle Union's kind of cleanser. Here are four recommended facial cleansers for Nigerian women and a guide on how to use them.
Cetaphil Daily Facial Cleanser
Source: Pinterest
Nigerian weather has a way of making the skin dry. This is a good cleanser for Nigerian women because it is mild and it also hydrates the body. What better way to pamper your skin than buying a cleanser that hydrates and doesn't strip your skin of its natural oil?
Neutrogena oil-free salicylic acid acne wash
Source: Pinterest
Nigerian women who have acne and prefer using a face wash to a facial cleanser, need to shop for this face wash. It has salicylic acid as its active ingredient to help fight your acne while removing the dirt and excess oil in your skin.
Clean and Clear Continuous Control Acne Cleanser
Source: Pinterest
Just like the name suggests, this cleanser will get your skin "Clean and Clear". It has benzoyl peroxide as its active ingredient but it is not a recommended cleanser for Nigerian women with sensitive skin.
Oriflame Optimals HydraMatte cleansing gel
Source: Pinterest
This Swedish manufactured cleanser has many Nigerian women testifying to its magic. It can make your skin go from zero to a hundred. Oriflame Optimals HydraMatte Cleansing gel is produced for oily skin to mattify and reveal the skin's natural glow.
Have A Good Facial Care Routine
After you buy a good cleanser, you need to be consistent with your cleansing. To cleanse your face, it is advisable to follow the instructions provided on your facial cleanser. However, for a general face care routine, the best cleansing method is to follow these six steps highlighted below:
Wash Your Face
Source: Pinterest

Remember to use a face wash. Never use body soap or sponge to wash your face. Rinse out the face wash with clean water.
Exfoliate
Source: Pinterest
Many Nigerian women are oblivious to the benefits of exfoliating. Exfoliating removes the dead skin cells and reveals younger-looking skin. To exfoliate, get a good facial scrub, apply on your fingertips, and rub gently on your face in circular motions. Rinse with clean water.
Use a face mask
Source: Pinterest
Exfoliating is of no use if you refuse to hydrate and seal in moisture with a facial mask. Spread the facial mask all over your face with a brush or your fingertips. Rinse out after 15 minutes. Make sure to avoid the eye area.
Cleanse your face
Source: Pinterest
Any of the facial cleansers recommended in this article for Nigerian women will be a good choice to cleanse your face. Soak a cotton pad with the cleanser and wipe your face clean.
Finish with a toner
Source: Pinterest

Toners are necessary to tighten the pores. It's best to use moisturizing toners like Boot's Traditional Glycerin and Rosewater. Moisturizing toners are suitable for all Nigerian women no matter their skin type. To apply, soak a cotton pad with the toner and massage all over your face.