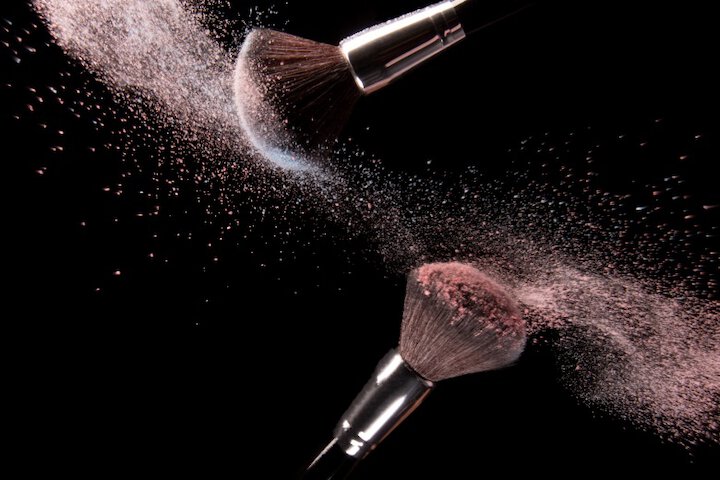 Cleaning your Makeup Brushes
Using an effective facial cleanser and applying makeup with dirty makeup brushes is like pouring water into a basket as far as fighting breakouts is concerned. Some people aren't aware that their makeup brushes should be cleaned, and some who know this are just too lazy to do it. The thing is, it takes nothing from you.
For the sake of your skin and to make the brushes last longer, wash personal makeup brushes at least every fortnight.
Rinsing First with Warm Water
Source: Pinterest
This method involves rinsing the bristles in lukewarm water to remove makeup. Pour some shampoo in a bowl and swirl the brush in it. Rinse it off. Repeat the process until the rinsing water runs cleaner. Reshape and dry.
DIY Makeup Brush Cleaner
Source: Pinterest
To make your own cleaner, mix vinegar and dish washing soap and water, swirl your brushes in the mixture, rinse with warm water and pat dry. Reshape the brushes and dry overnight. You are good to go.
Soaking the Bristles
Source: Pinterest
For this method, put some shampoo or liquid soap in lukewarm water, enough to cover only the bristles. Leave for about 5 minutes. Rinse the brushes with cool water, reshape bristles and leave to dry.