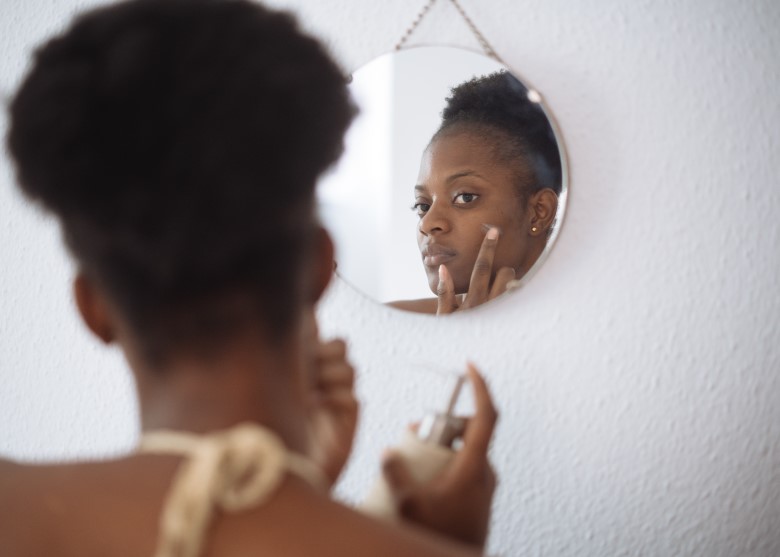 Cheat-Tips to Keep your Makeup on Fleek During Hot Weather
In Africa where the sun can be scorching and the Weather can get extremely hot making up during these times can be discouraging especially with the thought of it getting messed up almost immediately, it's been applied well!!! We have good news for you. It doesn't matter how melting the weather gets, we got you covered with tips that keep your makeup on fleek and last for hours even when the weather is working against you.
Moisturize your face
Source: Pinterest
The way you care for your skin is just as important as the makeup you apply to it. Use an oil-free moisturizer to keep your face fresh and free from dirt so the makeup can have a clear base to sit on.
Sunscreen Protection
Source: Pinterest
After hydrating your skin, you also want to make sure it's properly protected from the sun which means wearing sunscreen every single day, even under your makeup to avoid sunburn.
Primer
Source: Pinterest
Primers are the way forward during hot weather they do not feel heavy or like an additional layer, and they help hold makeup in place. You should try it this season to avoid the collapse of your makeup.
Foundation
Source: Pinterest
Less foundation is what you need if you want to keep your makeup from creasing and caking. Makeup moves around when it's hot, so the best way to avoid that is to wear less of it.
Bronzer
Source: Pinterest
Powder bronzers are the easiest to apply. Look for one with varying shades and give yourself a shiner and brighter look.
Sweatproof/waterproof products
Source: Pinterest
Invest in good waterproof makeup items: mascara, eyeliners, matte foundations. There are lots of amazing long-wear beauty products out there these days that keep that glam coming up girl with a lasting effect.
Setting spray
Source: Pinterest
The final step in getting your makeup to last all day and night despite the hot weather is to spritz on a setting spray to seal in your look making your makeup last longer throughout the day.