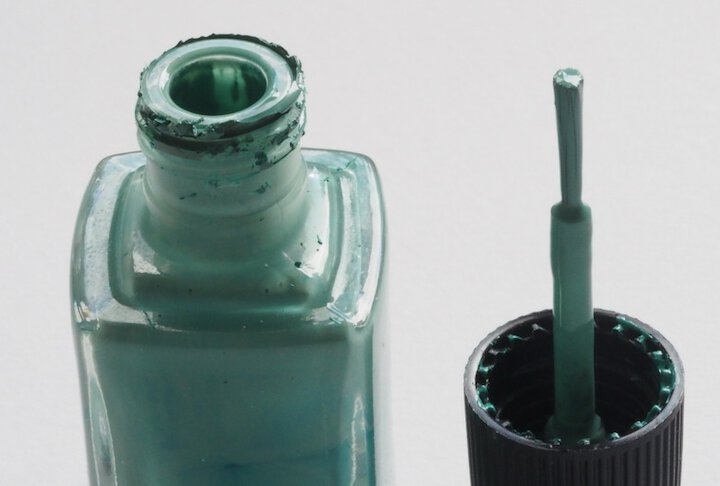 Bride Up in These Stunning Nail Designs
Many brides look so delectable until you sight their nails and you're like, "Yuck!" How could they be so careless? See, your wedding day is one day you plan so well for, so please don't leave your nails out of your plans. Here are 3 amazing nail designs that will earn you those Wow glances.
Gentle White Nails
Source: Pinterest
This cutie with a sprinkle of gold simply puts you in a class of your own. And it should! You're the bride, after all. Everyone came to see you and what they're going to see is a beautiful bride with the prettiest nails ever.
White Nails With Rings
Source: Pinterest
If this isn't pure royalty, then what is? This gorgeous design sets you apart as a royal queen. And that's what you truly are, on your wedding day. The subtle glitter of the rings matches perfectly with your stunning wedding band.
Sparkly Silver Nails
Source: Pinterest

You certainly deserve all the sparkle you can get on your big day. And this adorable silvery beauty with a sprinkle of glitter is just what you need. All you need is just wave and let your nails do the talking.