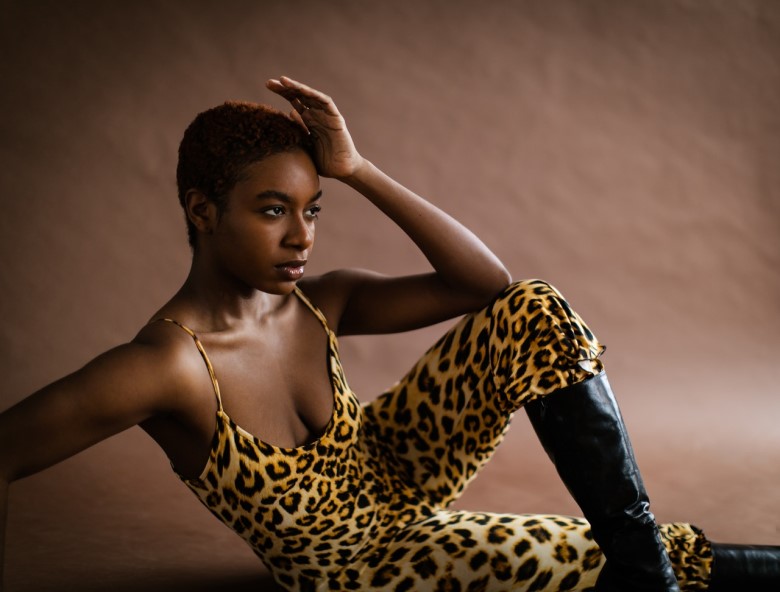 Best Chic Short Hair Styles for African Women with Thick Hair
Well, let's imagine this just happened to you. For some reasons, you've decided to chop off your hair and keep it short. You suddenly want to keep it natural and simple while requiring little or no maintenance. But then, there's an issue. How do you slay in your short hair as well as you did on braids? How do you retain your feminine style in this new look without freaking people out?
Well, just so you know, women who dump their wigs for short hair cuts aren't short of options. Short hair cuts are making a lot of waves at the moment and women who know their way around it stand out wherever they go.
If you've joined the short hair gang, this post will provide you with every detail you need to get things right without looking like a tomboy. The styles we've listed below are suitable for thick hair and fits every occasion- wedding, date night, award show, red carpet moment, birthday parties, and anything in between.
Short with an undercut
This is one of our most favorite short hair looks for african women. It works great on natural hair especially those with tough texture. The undercut look is versatile and it's wearable to a lot of occasions. You can swing the hairy top left or right and you can choose to place more emphasis on the undercut so it's the first thing that catches people's attention.
On days where you're feeling like taking your hair game to the next level, you can add extra color to it. The styling options with this hairstyle is endless. We believe this is the best option for party-goers and looks very flattering with a matching glass.
Most stylists can recreate this look without any issue. They simply have to cut the side or under with a clipper while leaving the top. At home, you want to blow the top in the direction you want it and you can twist its direction a couple of times as well.
Well, the way you wear this style depends on your mood and it can quickly give your mood away. So you have to ensure it's well laid. We believe that this style won't require a lot of maintenance especially if you have straight hair.
Short textured cut
Well, most african women believe braiding tough hair makes them soft. The fear is that if left unbraided, it frizzles quickly. Well, if you don't have a lot of time on your hands to take care of your tough hair, you can decide to cut them short.
Chopping some of that hair off affords you enough time to focus on other areas while giving your face a fresh new look. Rocking short hair minimizes styling time and the textured look is great for thick hair since it allows the wavy top to fall in place.
This textured look has a lot of sharp edges and there's a lot of work going on with the top. The key to pulling off this look is to ensure the undercut begins a few inches down the bottom thereby increasing the length of the top. You can twist the hair at the top with a styling iron and slowly work your fingers around the curls to create a complete wavy twist.
As glamorous as this style looks, it's not for timid ladies. If you're ready to go this short, you should be able to rock this with a lot of self-confidence.
Also, you can alter the shape of this hairdo at some point. It's versatile. For best results, we advise you to use waxes or textured spray to get a perfect shape.
3. Pixie cut with long bang
Well, for african ladies who want to go on a short haircut, one of the misconceptions is that they won't have to carry out any form of maintenance and can zoom out of the house without fixing their hair. Well, if that's what you thought, sorry to disappoint you but it doesn't work that way.
Some hairstyles such as the pixie cut with the long bang do require some efforts and good hair products at the same time. We understand that most people view this style as the "Harry Potter" hairdo which automatically makes it a red flag for women.
Well, the key to getting an excellent look with this depends on the texture of your hair. The result has been greater on thick hair than soft ones and even better when they're relaxed. For this style, the length at the top is a bit longer than that at the back even with no undercut. You want to extend the front length to get a feminine version of the "harry potter" hairdo.
This hairstyle particularly works great for girls with round or square faces. It's shaped in a way that you will look younger than your actual calendar age.
4. Temple shave pixie cut
Well, we discovered this style in the most unlikely situations. We first spotted it on a 50-year-old granny and we thought it looked good on her. Going forward, I've experimented with a couple of clients who wanted to channel their inner "Rihanna".
Well, this is a completely bad girl look and you have it all to do to keep your heads down when you become the major focus in public. Well, I rocked this a couple of times, and the few days I had it on, it felt like the whole world had their eyes on me.
I must confess, it's edgy and the spiky front is where the magic lies. The spike should have a vibrant color and highlight every feature of your eyes. Some individuals prefer the spike to fall below the eyes for a total "bad girl" look.
Well, while this style requires little maintenance, there's nothing that suggests the undercut won't grow out especially if you have thick hair. As such, you need to keep an eye on it
5. Short twist locs like Rumbidzai Takawira
For women with short hair who love to keep it decent and simple, options are quite limited. Undercuts are edgy and at the same time commands attention. Mohawk is a different league entirely and it's impossible to spot one without turning a few heads.
If you want to keep it simple, plain, and chic, we have a few style inspirations for you. And yes! It won't get you long hours of lecture from your pastor or any disciplinarian. You don't have to dye your hair and neither do you need to add parting..
Well, we advise that you give your hair more definition by twisting them into short locs. This simple change will transform your look from ordinary to awesome. The locs don't have to be permanent if you don't want it to and the advantage of this is that the locs in a way also provide protective features to your hair.
Also, you won't have to bother about everyday styling and this allows you to rush out of the house in time. If this looks too edgy, then you're better off with the ordinary which by the way, doesn't bring out your real beauty.
6. Side parting like Huddah
Out of all the options for a short cut, the side parting punk is our favorite. We refer to it as the "boss lady cut," due to the illustrious number of high-profile african celebrities who have slayed with it. Huddah Monroe, Kansime Anne, Nyakim Gatwech, and Pokello Nare.
Well, Pokello Nare used to rock this chic side parting cut during her BBA days. It was her signature look for a while and no one came close in terms of swag. We loved how smooth and flowing the edges were. The top was always shiny while the parting never flaked out.
Pokello sometimes styles the top into a mohawk as the hair increases in length but we think the reason why she killed the look was due to the texture of the hair which happened to be smooth, tough, and silky.
If you want to achieve such a fine result, you want to treat your hair. Of course, you can rock this cut with your natural hair but you won't achieve the same smoothness and it might soon tire you out
7. Mohawk
Mohawk is one of the craziest hairstyles for african women. It looks sexy on the afro-textured hair of most black women, the reason it's popular in this part of the world. If you're bored with rocking an ordinary buzz cut, a mohawk could be the way to go depending on your personality type.
Mohawk isn't for reserved ladies. Women who rock this style are seen as "gutsy" and devilishly confident. However, if you have a strong personality already, rocking a mohawk will further solidify it while using every bit of class in the process.
For mohawk, it comes out well when you're able to tame your mane and achieve a good balance with colors. The appearance of the mohawk depends on several factors which includes your hair texture, length as well as color. You should know that there will be a shaved line around the undercut as well as the full top. With tough texture hair, the top appears more solid.
Mohawk does require some maintenance. It's not the type of style you will have on for days or weeks without bothering to look over it. You will have to look at the mirror before you zoom off to see if every strand is in place.
8. Short with curly top