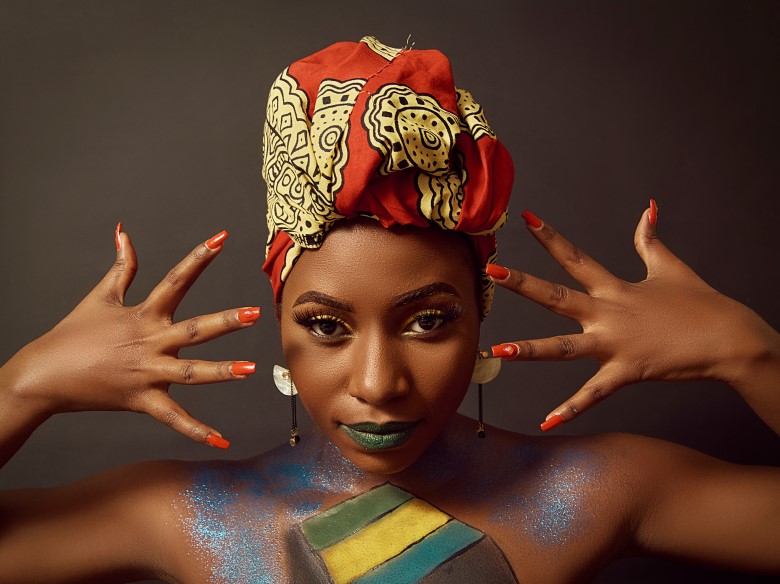 Beauties in Nigeria: Big, Bold and Beautiful Trends in Nail Color for Dark Skin Tone
Choosing a suitable nail color for dark skin tone can be a big challenge in your make-up routine. If you pick a color that's too bright, you risk looking like a party clown; and if you pick a color that's too dark, you could make your entire outfit look dull and lifeless. Well, not to worry. We've compiled for you the top three bold and beautiful manicure trends that will complement your dark skin tone and leave you slaying like the queen you are.
Make a Jelly-nail manicure
Jelly nails are our favorite trend this year. Go for one solid color or mix and match your favorite shades.
Source: Pinterest
Jelly nails have made a big impression in manicure trends because they scream sass and class! The best part about this trend is that you can make it yourself at home if you don't have time to visit the salon. Just apply a thin coat of your favorite color and top it up with a layer of clear jelly polish. The result is a vibrant see-through nail-do that gives your dark skin tone an instant glow. Cool shades like baby pink, mellow orange and sky blue are perfect shades of jelly nail color for dark skin tones.
Paint the town neon!
You can never go wrong with bright neon colors popping on dark skin tone
Source: Pinterest
If color is art, then neon color is the masterpiece! If you want to make your hands a stunning masterpiece, use your dark skin tone as a prop for bright neon tips. Select bright and fun colors like lime green, hot pink or neon yellow. If you're not sure which color to pick, wear them all in a pastel rainbow. And if you're too conscious about very bright colors, pick a classy cobalt blue. You will be amazed by the contrast it will make on your dark skin tone.
Metallic nail art
Metallic nail art gives your mani a long lasting classic glow.
Source: Pinterest
When it comes to bold trends in nail color for dark skin tone, metallic nail designs come top on the list. Not only do metallic shades last longer; they also give an elegant and sophisticated finish to your outfit. To make a bold statement, paint the entire nail in a full metallic shade. For a more subtle look, use a matte polish color and top it up with rhinestones, stick-on foil or other gorgeous metallic bling.
After doing your gorgeous manicure, make sure to hydrate your hands throughout the day using hand cream, water based moisturizer and then apply cuticle oil to lock the moisture in. Remember, dried-out nail polish tends to look dull, and dry hands will ruin your manicure. So, color up, hydrate and slay!