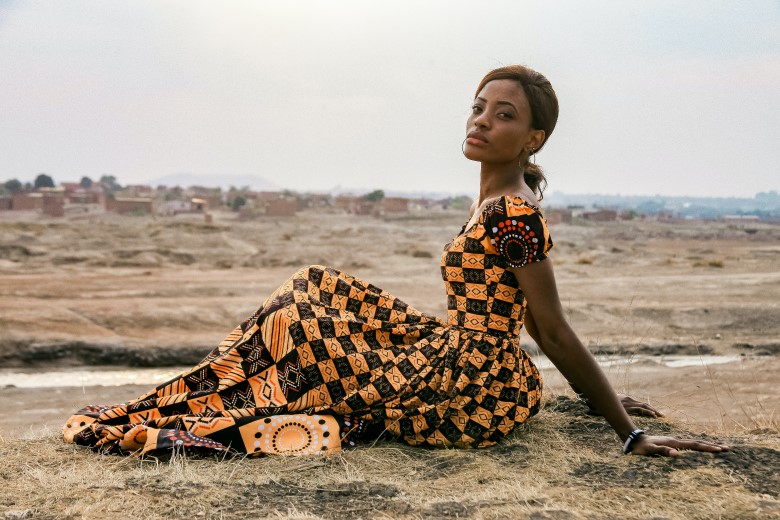 Ankara Fashion for Ladies in Lagos
Ankara fashion has always been an essential aspect of the Nigerian woman. From bright oranges to subdued browns, Ankara comes in a wide variety of patterns and forms.
Made famous by the multitudes of parties (owanbe) that take place every weekend, Ankara fashion marries culture, tradition, and evolving style together.
This has also become an avenue for ladies in Lagos to get a feel of what is going on in the Ankara fashion. Styles are happily scooped up and taken to the nearest tailor to dazzle for their next occasion. Modifications are also widely popular to bring your personality into your dress.
Body 1: Off-shoulder mermaid Ankara dress
Source: Pinterest
This off-shoulder Ankara dress with a modified sweetheart neckline is a stunner for any occasion. With small ruffles accentuating the sweetheart off-shoulder necklines and form-fitting shape, it gives way to a stunning flow with the long mermaid tail.
Simple but still extravagant, this Ankara dress is a fashionable choice for a simple hang out with friends or to turn heads at any occasion.
Are you going out for an event? You can add some accessories like a statement necklace, a bangle, and some stud earrings. Add a headgear (gele), or you can dress it down with the same Ankara scarf as the image above.
Switch it up and become a stunner with this outfit.
Body 2: Short Asymmetrical-neckline Ankara dress
Source: Pinterest
Be the definition of glitz and glam with this beautiful red, gold, and white Ankara print. With its asymmetrical off-shoulder neckline, structure and interest become you. The form-fitting style gives you an extra boost of confidence with the unexpected twist of the asymmetrical hemline.
Simple but still extra, this Ankara dress is a fashionable choice for a simple hang out with friends or for an occasion.
For an event, you can choose to style it with a fascinator, as above, or with a headgear. You can add a pair of heels and minimal accessories to highlight the Ankara dress, or you can decide to slip on some fashionable sandals for a more casual look.
Your Ankara fashion is highly customizable, and we agree with putting your spin on style.
Body 3: Ankara sweetheart maxi-dress with thigh-high slit and straps
Source: Pinterest
Style has found its match with this stunning Ankara maxi dress. This fashionable Ankara dress steals the attention with its adjustable spaghetti straps, which can be tied in different ways to create a different neckline each time.
A simple sweetheart neckline is held by a synched, fitted waistline. The dress falls in beautiful folds and ends in a chiffon or tulle light fabric that draws eyes to your very toes. This dress is further highlighted by the thigh-high slit that moves the dress straight from fabulous to glam in a clean finish.
Dress it up with a pair of heels like in the picture above and with statement earrings or dress it down and let the dress make you feel regal like the true queen you are.
Ankara dresses are famously worn and present more stylish options for occasions yearly. A particular neckline might be at the helm of the trends and can easily be switched up anytime.
Making sure that you dress for yourself is important; this is why you are encouraged to make adjustments to any of these trendy Ankara fashion styles to reflect your style.
For extroverts, bold and bright Ankara fabric patterns are available to reflect your exuberance. For introverts, more subdued Ankara patterns and styles are available for you to express yourself.
Choose any of these Ankara styles to stay on trend.