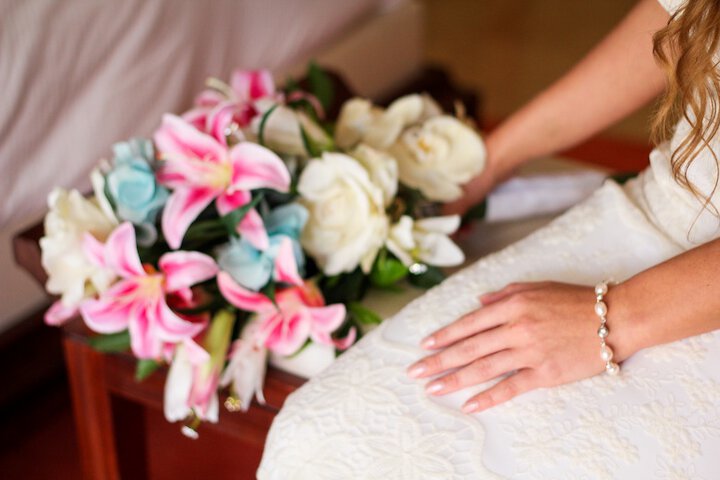 African Trendy Nail Art for Brides
So the big day is coming, every other thing is set but you don't know what to do about your nails and you don't want to do it wrongly. No bride wants to get it wrong on her wedding day!
Whether you're a bride-to-be or a stylist to one, these options below were carefully selected to help you make the coolest choices.
Nude polish with glitter
Source: Pinterest
Nude nail polish is perfect for brides because it's not distracting and it's a natural color. Adding glitters gives it that exciting look that matches the mood for weddings. Feel free to use fewer glitters on one or more nails, be creative with it.
Rhinestone Design
Source: Pinterest
The Rhinestone design is bet with French tips. It is also good with light pink, nude, brown and any neutral color of nail polish. It is a more mature variant of the glitters style and it suits brides perfectly.
Natural Plain French Tips
Source: Pinterest

One thing about weddings is that there is usually enough bling to go around without having some on the bride's nails. This plain, natural look is for brides that want to keep it cool and just enjoy the party.