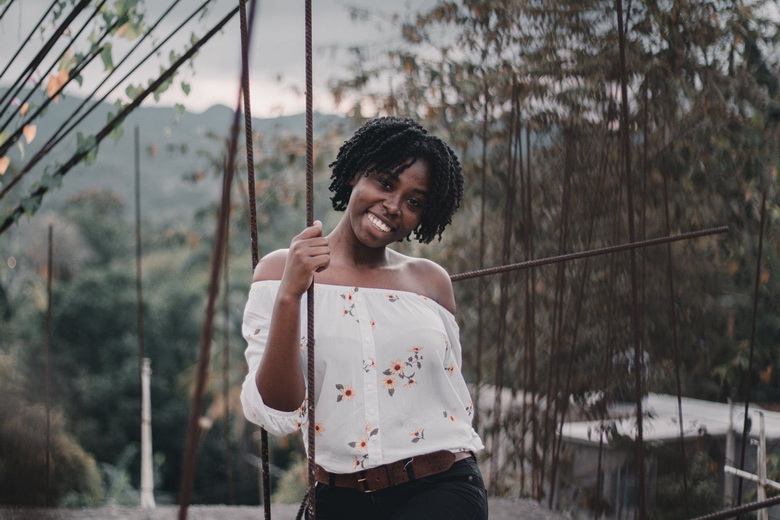 3 Comfortable Hairstyles for Hot Weather
The hot weather season is the perfect time to try out different hairstyles and give your hair a break. You want to try out a look that will give your hair enough room for breath. You don't want to visit your hairstylist with a smelly and itchy scalp. Try the below exciting styles, which you can rock during the hot season.
1. Snap clips
Clip your hair back with snap clips
Source: Pinterest
Plain hair can be boring and especially if you are wearing a fantastic outfit. If you are keen on fashion trends, you will notice that the snap clips are back in style. You can get these clips in all colors and sizes. Clip your hair back if you don't want your hair all over your face.
2. Wash and go
Wash and go hairstyle for natural hair
Source: Pinterest
We cannot talk about comfortable hairstyles for hot weather and not talk about the wash and go hairstyle. This hairstyle is simple, and it does not require you to use gel. Also, you can use the figure combing process to remove tangles from your hair.
3. Top knot bun
There's no better to keep your hair out of your face than the using the top knot bun style
Source: Pinterest
A simple and easy to do hairstyle during the hot weather is the top knot bun. It is a simple look, but one that goes a long way. Use several bobby pins and voila you will have a ballerina top bun.
You should take a chance and try out something new during the hot season with your hair. Give your hair a break from weaves and try rocking the above hairstyles when the humidity decides to hit.