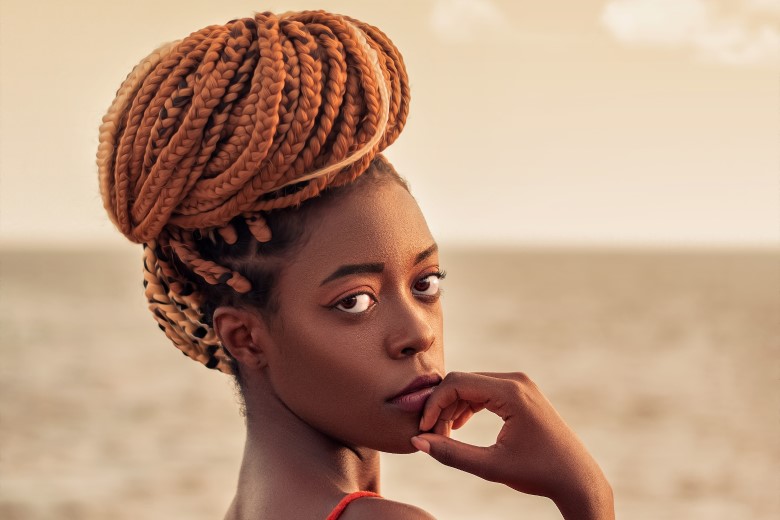 3 Classy Hairstyles for Hot Weather
We know – the hot season can be pretty tough on you. It may make you want to cut off your hair to get a dose of fresh air on the scalp. It's that time you want to free your pretty head of excess weight. So, how do you remain chic in hot weather? Here are 3 classy hairstyles you can try out.
Chunky box braids
Source: Pinterest
This style lets your scalp breathe without taking away your glamour. The neat lines show your clean scalp and draws attention to your face. The chunky braids are better defined, making them more attractive. Isn't this just what you need on a hot sunny day?
High bun updo
Source: Pinterest
The best time to try out that high bun updo you've been longing for is during the hot season. And no, it doesn't have to be your wedding. It also frees up some space at the back of your head for some sound sleep.
Chunky Box Twists With Weaving
Source: Pinterest
If what you're looking for in a hairstyle is class and convenience, then look no further! This breathtaking hairstyle sets you apart from the crowd. While you're busy being pretty, It frees up your neck so you can get the much needed breeze. How awesome!