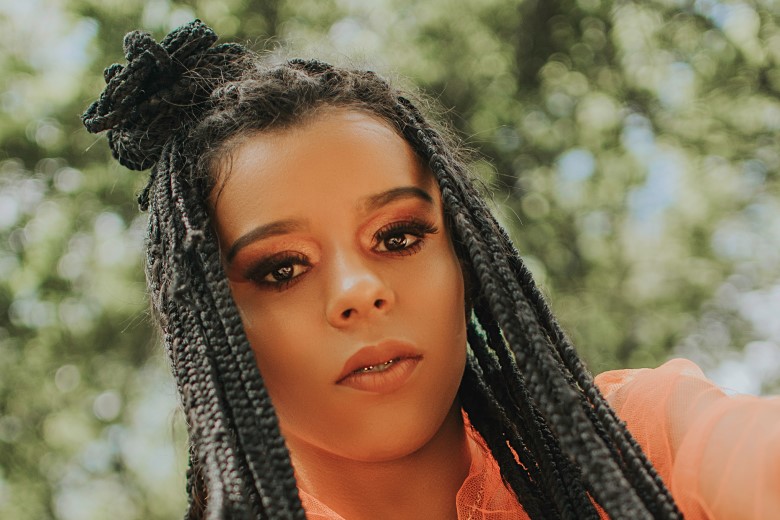 3 Classy DIY Hair Braids You Should Try
Braids have always been classy! Whether long, short or medium, braids have that power to change an ordinary look to an exotic one. However, it has its downsides. Yes, that much dreaded visit to the salon, the endless hours of sitting in one spot and the scalp pains that comes with the continuous pulling and tugging.
Here's some good news for you, though. You can do it yourself! Yes, you can achieve that beautiful braids look without leaving the comfort of your bedroom and still look fabulous. Try out these 3 DIY hair braids and see how amazing you'll look!


Diagonal Two-Side Twist
Source: Pinterest
Bad hair day? Not if you can make this diagonal two-side twist! This twist emphasizes your glowing skin and gives you that classy and down to earth look that's rare. It's not only easy to make, it's also easy to take out! See? You don't need a whole day at the salon to achieve that traditional yet, exotic braids look! All you need is a stool or chair and a mirror, and viola, you're making yourself some nice, neat braid. If you're busy and can't spare long hours for the salon, then this is for you. Not only will your scalp rest, your edges will thank you for it. The best part is that this hairstyle is suitable for both natural and relaxed hair. If your hair is a thick natural, then make sure you moisturize very well before making this style. This is to make sure your edges are well laid to give you that irresistible flawless look.
Chunky Snake Braid
Source: Pinterest
If you've got it, flaunt it! Not everyone's got lustrous and silky hair, so if you've got it, let the world know you have it. Seriously, a little show off is healthy and good for your self-esteem. One of the best ways you can show off your beautifully long hair is to make it into this adorable S-shaped braid, also known as snake shape. It is so simple, yet so sophisticated. With this style, you can't be caught unawares. How to make it? Not hard! Find a comfortable seat with a mirror in front and another at the back. Moisturize your hair properly. You may use a ready made spritz or just water and oil to lock in moisture. Mold the hair into the snake shape, using the mirror at the back as a guide. Brush the edges to ensure they lay well. Then, start weaving through the shape. In ten minutes max, you're done and ready to face the world. And what a sight to behold!
Sleek Bantu Updo
Source: Pinterest
Bantu knots is a classic braids hairstyle. It is timeless, really. It was a customary hairstyle many centuries ago in Africa and it has not lost any of its appeal. It has this traditional touch that is irresistible. It gives the face an amazing lift that attracts second and third glances. The Sleek Bantu Updo, however, is in a class of its own. It's a modern and sophisticated version of the one our ancestors made. We've brushed it up to meet the needs of today's busy woman and the result is amazing. The best part? It's so easy to put together! You just need two braids up and a knot at the top and you're good to go!
Simply cut your hair into four parts; two in front and two at the back. Then wrap the two portions in front into a beautiful bun. Proceed to make two straight braids with the hair portions at the back. Start weaving one forward towards the centre of your head. When you get to the middle, finish the braid and wrap it around the bun in front of it. Repeat the process with the second braid. See? You really can do this yourself!
We know, you can be so busy and the last thing you want is to spend hours at the salon, braiding your hair. You also want to avoid the scalp, neck and back pain that come with braiding your hair. At the same time, you want to rock that special look that only comes with braids. Well, with these DIY braids above, we just gave you a cheat sheet. You need not worry your pretty head about sitting it out at a salon as well as the accompanying hassles. Instead, sit in front of your mirror and Do It Yourself!