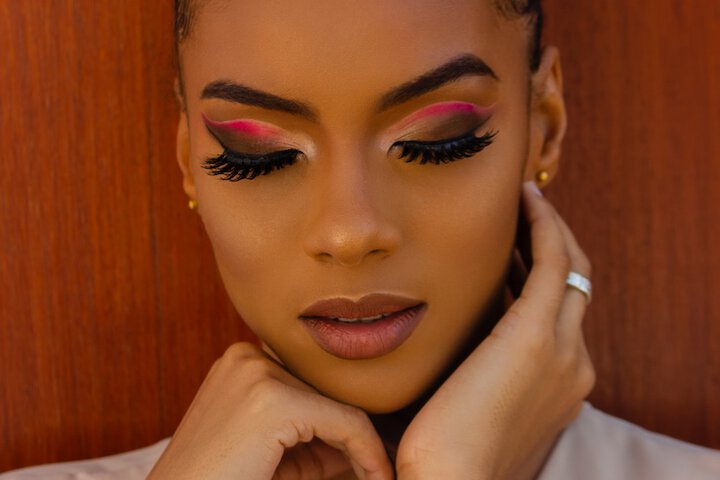 3 Bright, Pretty and Glamorous Summer Eye Shadow Ideas to Keep You Glowing All-day
Oh, sweet summertime is here. All you want to do is play on the beaches and still maintain that stunning look. Deep inside, you are cursing the scorching sun that melts your make up, and at the same time, you are excited that you can finally breathe some warm air. Don't worry. We've got you covered. Here are three simple and easy summer eye shadow looks that will stay intact all day—no more meltdown for you.
Navy Blue Eye Shadow, with a gold cut crease
Source: Pinterest
Navy blue is a natural color that brings the perfect smoky eyes for summer. Introducing gold crease is a genius trick that brightens your eyes so that you look stunning all the way. It blends perfectly with any summer makeup you put on.
Brown Sunligth Eye Shadow Pallete
Source: Pinterest
An eye shadow of this nature is inspired by warm morning sunlight glow. This gorgeous eye shadow gives you a perfectly natural look and shines well on a bare or face with minimal makeup.
Trendy Yellow
Source: Pinterest
Yellow is a blond and trendy colour for the season. Yellow eyeshadow spiced up with pink and navy blue shades leaves you glowing all day long. It keeps you bright during the day and shines you at nights. Try it, and you will like it.