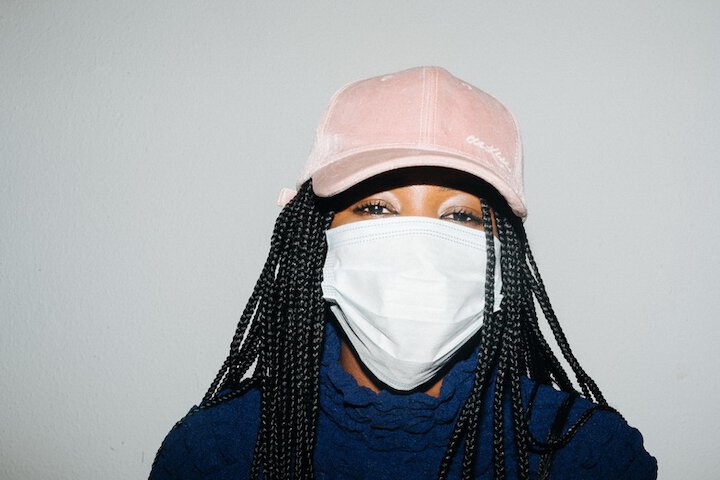 2020 Fashionable Face Masks for the Nigerian Female
Wear a face mask and be stylish!
Source: Pinterest
The dawn of year may not look pretty with the pandemic but you still have the right to arrest attention whenever you step out. A face mask made with a light fabric like this lace here is not only comfortable to wear but allows you to be stylish and glow in this glittering yellow. So, it is the 2020 fashion trend and you can still be another female's fashion inspiration even in the pandemic. Remember, be female, be stylish!
Matching Minnie-mouse head-wrap with nose mask
Source: Pinterest
You certainly have the liberty to thrilled gazes everywhere you go this season if you are an Ankara lover. And if you fancy matching fashionable trending accessories then you are all covered even in the pandemic. All you need, is to add this three layered pure cotton face mask with replaceable filters to your fashion pieces for a safe slaying always. For extra comfort, its straps are stretchy elastic, so you can discard fears of discomfort whenever you wear it. This is 2020 and the fashion trend evolves even more exceptional!
Ankara nose mask that beautifies!
Source: Pinterest
No matter the uncertainties that ushered in the year 2020, fashion trends never slumbers and this time, fashionable women have numerous fashion options whenever they are going out. With the demand in nose masks, every woman has the chance of making fashion statements with their face mask. These Ankara stylish face masks are designed with filter pockets for replacement when needed and also comes with elastic straps for an all-day comfortable wear.